From the Shelf
Remembering the Fallen Through Fiction
On Memorial Day, we remember those who died during active military service. It's a good time to immerse yourself in historical fiction about those who gave their lives for their country, with these novels set during wartime that provide historical background and a compelling story.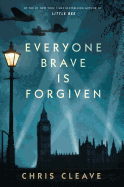 Everyone Brave Is Forgiven (Simon & Schuster, $16) by Chris Cleave is a World War II novel based loosely on the author's grandparents. This insightful love story focuses on several British citizens and soldiers who each supported the war in different ways. With beautiful prose, Cleave takes on difficult topics like violence and loss but balances that with lightness and a subtle sense of humor.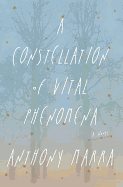 Set during the two Cechnyan wars, A Constellation of Vital Phenomena (Hogarth, $16) by Anthony Marra is a poignant, riveting novel. Eloquently written, the story is at times horrifying in describing the violence of war, but ultimately, it shows how life and love can survive anything, how two people can find healing and hope in each other and how we are all interconnected.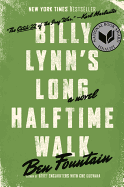 Closer to home, Billy Lynn's Long Halftime Walk (Ecco Press, $16.99) by Ben Fountain is a powerful story about a U.S. Army squad that lost members in Afghanistan during a highly publicized battle. The novel covers the last day of their victory tour at home, at a Dallas Cowboys game where these bewildered young men who have seen such tragedy are treated as heroes. It's insightful, heartbreaking and hilarious.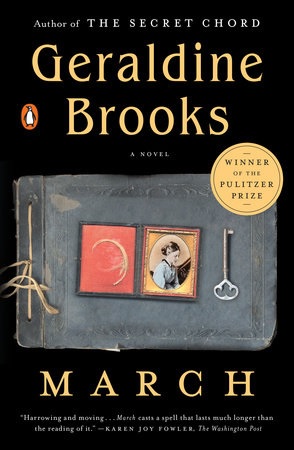 Winner of the 2006 Pulitzer Prize for Fiction, March (Penguin Books, $16) by Geraldine Brooks follows a minister (the father of the fictional Little Women) serving during the Civil War. His own experiences and those of the soldiers he encounters change him forever and make him question his own beliefs. With rich historical detail, Brooks provides a close-up view of one man's internal struggles in the midst of war. --Suzan L. Jackson, freelance writer and blogger at Book By Book

In this Issue...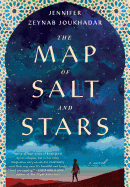 by Jennifer Zeynab Joukhadar
Jennifer Zeynab Joukhadar's debut novel is a stunning dual narrative of a medieval mapmaker and a modern-day Syrian refugee family.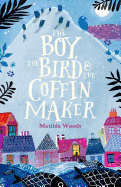 Lonely Alberto's days are transformed when a young, scared boy and his magical bird become part of his life.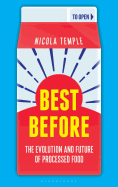 With humor and clarity, a science writer teaches about processed food.
Review by Subjects:
Fiction ⋅ Mystery & Thriller ⋅ Food & Wine ⋅ Biography & Memoir ⋅ History ⋅ Business & Economics ⋅ Children's & Young Adult ⋅ Poetry ⋅ Art & Photography

Book Candy
Real-Life Inventions Inspired by Sci-Fi
Bustle revealed "11 real-life inventions inspired by science fiction novels."
---
Bobette Buster, author of Do Story, shared the "10 principles of storytelling" on the Chronicle Books blog.
---
Electric Lit revealed the "8 best curses in literature."
---
"Jane Austen's practical concerns about marriage are still relevant," Lit Hub contended.
---
A trailer has surfaced for Troll Bridge, a fan-made film inspired by Terry Pratchett's Discworld series, Signature reported
---
"Design a house in seven steps and we'll reveal which 'Harry Potter' family you belong in," Buzzfeed promised.

Great Reads
Rediscover: Philip Roth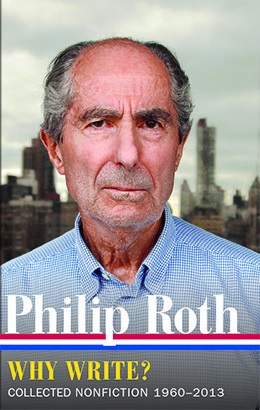 Except for the Nobel Prize for Literature, which many thought he should win, Philip Roth, the titan of 20th-century American letters, who died on Tuesday at age 85, won nearly every major literary accolade: two National Book Awards (the first one in 1960 for his debut story collection, Goodbye, Columbus), two National Book Critics Circle awards, a record three PEN/Faulkner Awards, a Pulitzer Prize and the Man Booker International Prize. He also received the National Humanities Medal from President Obama in 2011.

Roth was the author of more than 30 books, including Portnoy's Complaint, My Life as a Man, The Ghost Writer, Zuckerman Unbound, The Anatomy Lesson, The Counterlife, Operation Shylock, Sabbath's Theater, The Plot Against America, American Pastoral, The Human Stain and I Married a Communist. His work blurred the lines between autobiography and fiction, with a focus on American, Jewish and male identity, and repeat visits to his childhood home of Newark, N.J.

In 2005, Roth became only the third living writer (after Saul Bellow and Eudora Welty) to have his work enshrined in the Library of America. "His books are not only central to the cultural history of our time; taken together, they comprise one of the great fictional journeys in American literature," Library of America president and publisher Max Rudin said this week. "It was a very great privilege, personally and professionally, to work with him on the LOA edition. And I've never laughed so much." The 10th and final volume in Roth's Library of America series, a collection of nonfiction titled Why Write? Collected Nonfiction 1960-2013, was published last September ($35, 9781598535402). --Tobias Mutter

The Writer's Life
Eliza Kennedy: On Women, Law and Writing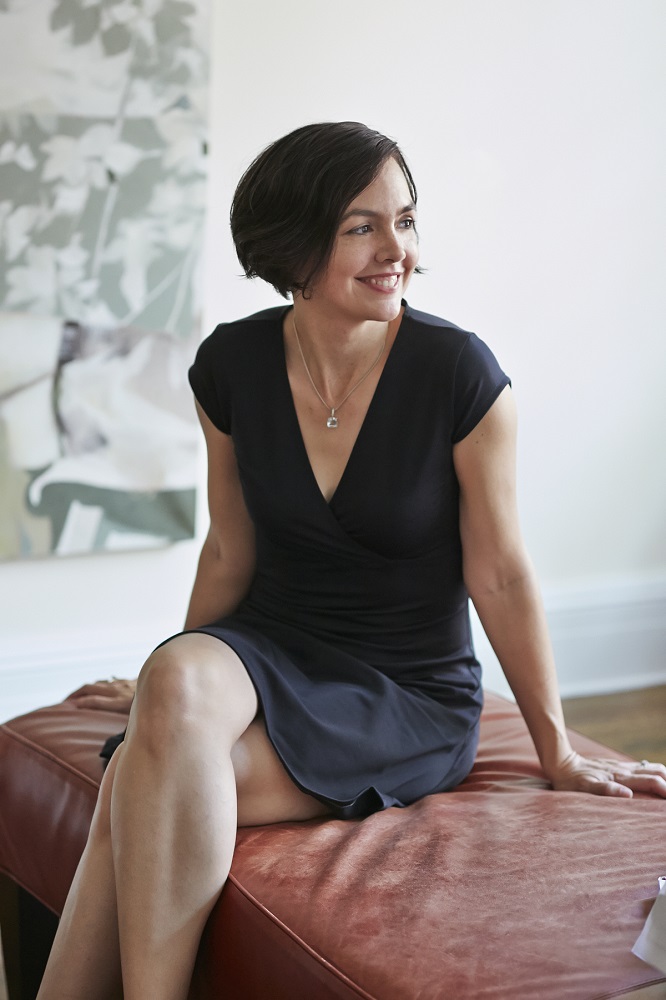 photo: Lauren Volo
Eliza Kennedy attended the University of Iowa and Harvard Law School, where she was an editor of the Harvard Law Review. After graduation, she served as a law clerk for a federal judge, then practiced litigation for several years at a Manhattan law firm. She lives in New York with her husband and son. Her second novel, Do This for Me (out now from Crown; reviewed below), is the story of New York lawyer Raney Moore--who hilariously burns down her life after discovering her husband's infidelity.

Your first novel, I Take You, also features a female lawyer in New York as its protagonist. Is this because you write what you know, or because lawyers make interesting characters?

A little of both? I was definitely drawing from my own experiences in creating the legal world of the books (my heroines work at the same firm, and Raney is name-checked at the end of I Take You). And lawyers are fun to write about, for sure. We get a bad rap for being dull, but some of the most fascinating, charismatic and deeply neurotic people I've ever met have been lawyers. My real objective, though, was to write about women who had meaningful careers--work lives that mattered to them, and that felt real. Law worked well because I knew what it felt like from the inside, and most of us have at least a passing familiarity with it from the outside.

When Raney Moore discovers her husband's infidelity, she reacts in extreme fashion. Without spoiling anything for readers, she undertakes a series of uproarious actions, separating herself and her teenage daughters from her husband, and nearly ruining his career in the process. How fun was it to write that scene?

Fun to devise, really hard to execute! I started with the kernel of an idea: What if a powerful, driven, take-no-prisoners kind of woman found out that she'd been betrayed? Her husband's affair isn't simply a shock and a heartbreak to Raney--it's a blow against a carefully constructed identity, an existential attack that causes her to doubt everything she believed about her life, her marriage, herself. I wanted her response to be outrageous, yet believable: the bonkers first step on what turns out to be a journey of self-discovery. The difficulty came in figuring out exactly how far she (and I) could go without losing credibility, and trying to keep it funny while showing that the stakes are very real for Raney.

As the novel progresses, Raney undergoes a series of revelations--about her coworkers, about herself and about her marriage. Some of her discoveries are especially timely given the #metoo movement and recent public discussions about sexism in the workplace. Did you find current events shaping Raney's path?

A little bit. The novel's workplace subplot isn't so much about male misbehavior as it is about Raney coming to terms with her own complicity in a toxic culture--her unwillingness to help other women because nobody helped her. That piece was in place before last fall, when the truth about Harvey Weinstein emerged and the MeToo movement really exploded. At that point, I enhanced and deepened the subplot a little bit, but I was wary of going too far. This isn't a book about women at work--it's about one particular, unusual woman, to whom work is important, but who has a life that's much bigger than that. As do we all.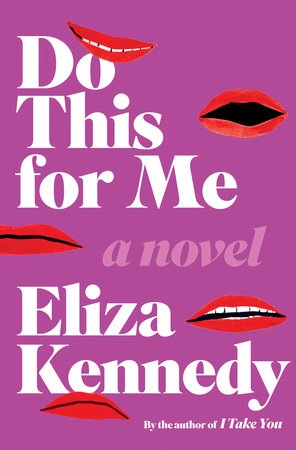 Raney is a tough litigator and a bit of an inspiration to some of her colleagues. Have any real-life women lawyers inspired you (either in your law career or in your writing)?

I've been lucky enough to cross paths with many brilliant and inspiring women lawyers. Two of my professors at Harvard were Elena Kagan and Elizabeth Warren--both were electrifying teachers. After I graduated, I clerked for a year for Judge Miriam Goldman Cedarbaum, one of the first women to graduate from Columbia Law School and an incredibly thoughtful and caring mentor. During my clerkship year, Judge Cedarbaum presided over the Martha Stewart criminal trial (I'm like the Forrest Gump of lawyers, right?), which gave my fellow clerk and me front-row seats to some of the best lawyering in the country. Finally, at my firm, I worked with any number of ambitious, hilarious women, each of whom was a model of how to navigate the professional world.

Just to be clear, none of these people were the inspiration for Raney. They're far more self-aware and put-together.

Can you give us a glimpse at your writing process? Your husband, Joshua Ferris, is also an author. Does that makes things easier or harder?

Most days I'm up at five to get a few hours in before my son wakes up and the morning race begins. Once he's off to school, I spend the rest of the day writing. Over the summer, I hired some guys to build a little writing shed up on the hill behind our house--that's where I work most of the time. It's very peaceful, and even better, has no Internet access.

I'm very lucky to have my husband as my first reader, best critic and head cheerleader/handkerchief provider. I don't know that I would have written my first novel without his encouragement.

Any sneak peeks at what's coming next?

I have a few ideas for novels, but I'm taking a little time to decide. In the meantime, I'm working on the screenplay for Do This for Me and a television project. Transitioning from lawyer to writer has been great in so many ways, but it's a lonely life up there in my writing shed, so I'm enjoying the chance to write more collaboratively. --Jessica Howard, bookseller at Bookmans, Tucson, Ariz.
Book Reviews
Fiction

Touchstone, $27, hardcover, 368p., 9781501169038
Crown, $26, hardcover, 336p., 9781101907207
Little, Brown, $26, hardcover, 368p., 9780316394901
Mystery & Thriller
Minotaur, $26.99, hardcover, 304p., 9781250120533
Food & Wine

Bloomsbury Sigma, $27, hardcover, 272p., 9781472941435
Biography & Memoir
Simon & Schuster, $35, hardcover, 656p., 9780743298094
History
The New Press, $25.99, hardcover, 240p., 9781620973356
Business & Economics
Metropolitan Books, $28, hardcover, 320p., 9781627794855
Children's & Young Adult

Philomel, $16.99, hardcover, 208p., ages 8-12, 9780525515210
Farrar, Straus & Giroux, $17.99, hardcover, 336p., ages 14-up, 9780374304089
Tundra, $17.99, hardcover, 48p., ages 4-8, 9780735264120
Poetry
BOA Editions, $16, paperback, 104p., 9781942683582
Art & Photography
Abrams, $24.99, hardcover, 128p., 9781419729263