From University Book Store
Refined Reads Book Club – January 2018 Pick
This month we're reading Turtles All the Way Down by best-selling author John Green. We meet up to discuss the book on February 1, 6:30pm at our U District store.
A missing billionaire. A $100,000 reward. An irresistible mystery for two best friends. Sixteen-year-old Aza Holmes becomes an amateur detective when her fearless BFF Daisy suggests they investigate the scandalous disappearance of Russell Pickett. After all, there's a fortune at stake and didn't Aza go to camp with his son, Davis?
Award-winning writer Green is best known for moving Young Adult titles like The Fault in Our Stars, Paper Towns, and Looking for Alaska. His works feature articulate young people and a heart-breaking blend of young love, loss, and self-discovery. Turtles All the Way Down is very much in this wheelhouse but highlights a conflict rarely seen in YA literature: a main character who suffers from anxiety and obsessive-compulsive disorder. What makes her difficulties particularly poignant is the fact that the author has had his own struggles with these conditions. He offers a realistic depiction of mental illness and its painful impact on everyday life wrapped in a winning story of youth and friendship.
Join Refined Reads today!
Refined Reads is our book club in partnership with KOMO's Seattle Refined. Each month we introduce you to one amazing, discussion-worthy book. Read along with us through weekly check-ins with page goals and exclusive content. You'll also get the chance to participate in on-camera discussions for the show! We can't wait to see you at the next monthly Refined Reads meetup.
Sign up for the book club here. Email your RSVP for the next meeting here.
Stay on top of this and other bookstore events by visiting our events website or signing up for our events enewsletter!



In this Issue...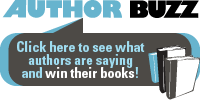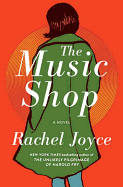 Rachel Joyce's joyous, richly layered fourth novel tells the story of a music shop and its customers.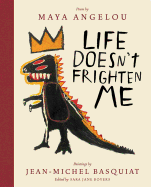 by Maya Angelou , Sara Jane Boyers, editor
The 25th-anniversary edition of Maya Angelou and Jean-Michel Basquiat's Life Doesn't Frighten Me will inspire new generations of fearless thinkers and courageous creators.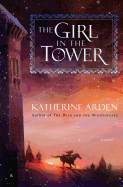 Vasilisa Petrovna and her faithful steed Solovey travel to Moscow, where political intrigue and high magic threaten to ensnare them.
Review by Subjects:
Fiction ⋅ Mystery & Thriller ⋅ Science Fiction & Fantasy ⋅ Biography & Memoir ⋅ History ⋅ Political Science ⋅ Children's & Young Adult ⋅ Performing Arts
Book Candy
An OED Omission
Mental Floss recalled "the time the Oxford English Dictionary forgot a word."
---
"Don't let the Library's lion mascot fool you; we have a lot of love for literary dogs," the New York Public Library noted in a blog post headlined: "Anything Is Paw-sible with These Literary Pups."
---

"Correcting people on the differences between sci-fi and fantasy," for example. Bustle explored "11 habits that all sci-fi readers have in common."
---
Two centuries after the publication of the classic horror novel, the Guardian featured "Mary Shelley's Frankenstein--in charts," offering "the facts behind the myth."
---
Bookshelf featured the Irkel bookcase, which has "cylinders with square compartments."

Great Reads
Rediscover: Roadside Picnic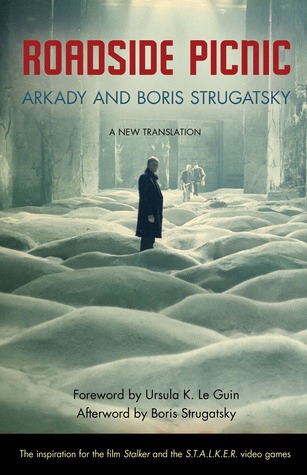 In Roadside Picnic by Arkady and Boris Strugatsky, a brief, baffling visit by unseen aliens has left a half dozen places on Earth marred by deadly anomalies that defy the laws of physics. The Visitors also left behind their extraterrestrial equivalent of trash, inexplicable objects that can advance human technology or end human life. Access to these Visitation Zones is highly restricted. Roadside Picnic follows Redrick "Red" Schuhart, one of the "stalkers" who brave the Zones to smuggle out alien objects, facing dangers like "hell slime" and "witch's jelly" for "full empties" and "black sparks." Red rummages through alien garbage like ants and squirrels might scavenge the remains of a human family's roadside picnic. The book tracks Red's deteriorating fortunes over several years, punctuated by harrowing, surreal Zone inclusions and the horrifying tolls exacted on stalkers who survive such journeys.

Roadside Picnic was published serially in 1972 in a Soviet literary magazine. It was released in the United States in 1977. Thanks to Soviet delays and censorship, the original version endorsed by the Strugatsky brothers wasn't published in Russia until the 1990s. They were, however, able to write the screenplay for Stalker, a pioneering 1979 sci-fi film directed by Andrei Tarkovsky and loosely based on Roadside Picnic, that sold 4.3 million tickets in the Soviet Union. In 2012, Chicago Review Press published a new translation of Roadside Picnic by Olena Bormashenko, with a foreword by Ursula K. Le Guin, as part of its Rediscovered Classics series. --Tobias Mutter

The Writer's Life
Fiona Mozley: Bookseller's Startling Debut Novel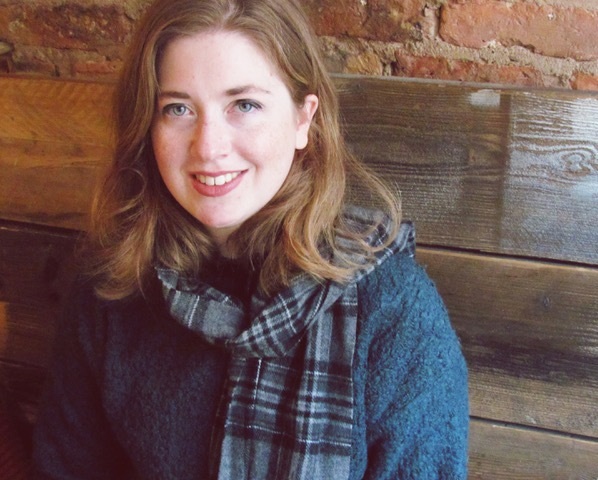 photo: Heidi Stoner
Fiona Mozley was raised in York and has lived in London, Cambridge and Buenos Aires. Her debut novel, Elmet (Algonquin), tells the story of a father and his two children trying to carve out a home for themselves in West Yorkshire; it was shortlisted for the 2017 Man Booker Award. Mozley lives in York, where she is completing a Ph.D. and works at the Little Apple Bookshop.

Elmet is about family, but a specific family that's rather hard to describe. It's also so much more than that. How do you explain the book?

I always tell people it's about a family living on the margins of society in West Yorkshire in the North of England. They build a house for themselves on land they don't own, which brings them into conflict with the local landowner. The community gets behind the family in a kind of collective action to fight against the local landowners, and it comes to a dramatic conclusion. More of a showdown, really. I was somewhat inspired by westerns, so there had to be a showdown.

With so much woven into the narrative, how did you know where to start?

For me, the story is about building this kind of sense of community and themes of questions of the individual versus community versus the natural world. I wanted it to seem as if it was just following a very standard story arc, about this huge strong guy we know as Daddy, but then undercut that and say it's about this strong girl. I wanted to write a book that played with that, our preconceptions about narrative, with who this story was going to be about.

I also had this idea of exploring the relationship between a father and daughter who are very, very physically different, but have a kind of synchronicity or similarity in temperament. Because the book is, in many ways, about people's relationships with their bodies and how they come to terms with their physicality. So I had those ideas, and then the characters of Daddy and Cathy emerged. I put those ideas together, and then the voice of Daniel began to emerge.

The son, Daniel, makes for such an interesting narrative perspective.

I knew that it couldn't be narrated either by Daddy or Cathy, because they're all about being active in the world, doing things and accomplishing things. They're not observers. They're not particularly reflective. So I knew that it had to be somebody else. And Daniel is much more reflective. He's a watcher, so he lends himself to the role of narrator more than the others do, I'd say. I wanted it to be Daniel looking at his father and his sister and wondering what was going on, and what made them tick.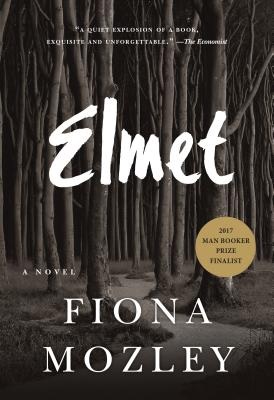 Both Daddy and Cathy have violence within them, but seem to desire a peaceful lifestyle. Are those contradictory character traits? Is it possible for them to embody both?

I think there's a lot of frustration in both of them. They both do want a quiet life, and that's why the family choose to live where they do. I suppose one of the themes in the book, though, is that it becomes clear that it's not really possible to live an isolated existence--nor is it necessarily desirable. So it's about these characters being confronted by the world they're trying to escape as much as anything.

You said you were inspired by westerns, but many aspects of the novel reminded me of a fable of sorts.

That's what I wanted to achieve. I knew it was going to have a big, dramatic ending, so I wanted to spend a lot of time showing how lovely this family's life together was. Westerns follow the narrative structure of much older stories. So, yes, I was certainly influenced by medieval literature, myths and legends, and I wanted it to have that feel as well. Especially because Elmet is a place that has a very particular heritage, and I wanted to explore the impact that the history of a place can have on its contemporary inhabitants.

Could you talk about the history of Elmet?

Elmet was one of the last Britannic kingdoms in what is now England. It survived culturally intact through Roman occupation, and it was situated there whilst people were settling from Scandinavia, the Vikings, and Anglo-Saxons from parts of Germany and Denmark. This kingdom of Elmet kept its identity and remained for an amazingly long time before eventually being slotted up.

It's kind of got this mythical presence, something that's a bit separate, kind of hard to get to in a way. The area is in the middle of the country, but it's not a very easy or accessible landscape.

As a debut author, what was it like to learn your book was longlisted (and then shortlisted) for the Man Booker prize?

It wasn't even on my radar at all. I don't think it's something debut authors really think about. There are other prizes for debut authors that you hope and dream about, but the Booker is just really something else. My editor called me a few days before the official announcement and told me I was on the longlist, and it was a bizarre thing to hear. It was obviously really amazing, but I think one of my first questions was, "How?"

It was in at the deep end, then. I hadn't yet had the experience of having my first book published and all of the emotions that that brings. I had it all at once. Which was fun, but it was a lot.

With such a successful debut under your belt, have you started thinking about what comes next?

I'm writing my second book. I started it before I got the publishing contract for Elmet, which I'm pleased that I did. It meant I had some progress before the pressure started with that. It's very different in style and tone, but it also explores issues of land and land ownership, bodies and gender. But very different stylistically. --Kerry McHugh, blogger at Entomology of a Bookworm
Book Reviews
Fiction

Random House, $27, hardcover, 320p., 9780812996685
Atria, $26, hardcover, 304p., 9781501144950
Random House, $27, hardcover, 320p., 9780399591143
Mystery & Thriller
Minotaur Books, $24.99, hardcover, 288p., 9781250126047
Science Fiction & Fantasy

Del Rey, $27, hardcover, 384p., 9781101885963
Biography & Memoir
Harper, $25.99, hardcover, 304p., 9780062380074
Basic Books, $35, hardcover, 480p., 9780465072927
History
City Lights, $16.95, paperback, 264p., 9780872867482
Political Science
Metropolitan/Holt, $18, paperback, 240p., 9781250146182
Children's & Young Adult

Abrams, $19.95, hardcover, 40p., ages 6-up, 9781419727481
Farrar, Straus & Giroux, $16.99, hardcover, 256p., ages 10-14, 9780374306106
Performing Arts
Eamon Dolan/Houghton Mifflin Harcourt, $28, hardcover, 464p., 9780544557208
--- SPECIAL ADVERTORIAL OFFERINGS ---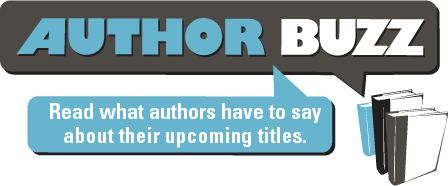 Dear Reader,

When I was five or six, my father told me a story about an uncle of his, who had fought in the Danish resistance during World War II.

Winner of the National Indie Excellence Award, Bronze Winner of the Foreword INDIES, Honorable Mention at the San Francisco Book Festival, THE SECOND WINTER conjures this mythical figure from my childhood. It is not a war novel, however, but ultimately the story of the want and transcendence of a father's love.

I'm giving away 10 copies to mark the paperback release on January 16th. Contact me at www.craiglarsen.net/contact to win.

Craig Larsen
www.craiglarsen.net

Publisher:
Other Press

Pub Date:
January 16, 2018

ISBN:
9781590518953

List Price:
$17.95

Dear Reader,

As a broker of happily ever afters, Evie Milligan's job is to serve as a "stud finder," pairing wildly successful women with men who won't fleece them and will adore them. Her next assignment ought to be an easy one -- the man she's seeking a match for is fun, smart, rich and in demand. The trouble is, Evie is falling hard for her client. What happens when the matchmaker meets her match? Find out in STUD FINDER, a sweet, sexy and witty rom-com from a #1 NYT Bestselling Author!

Please write to 1001DarkNights@gmail.com to win one of five copies.

Lauren Blakely
www.1001darknights.com/2017-books/lauren-blakely-stud-finder




Buy it on Kobo: www.kobo.com/us/en/ebook/stud-finder-3


Publisher:
Evil Eye Concepts, Inc.

Pub Date:
September 1, 2017

ISBN:
9781945920233

List Price:
$9.99