From University Book Store
Refined Reads Book Club – September Pick
This month we're reading George and Lizzie by book world rock star and local favorite Nancy Pearl. We meet up to discuss the book on September 29, 6:30pm at our U District store.
You may know Nancy Pearl (a.k.a "America's Librarian") from her NPR book reviews, monthly television show (Book Lust with Nancy Pearl), or her Archie McPhee librarian action figure. Here at University Book Store, she's also beloved for her amazing book club. This famous Seattle bibliophile has long been known for her great literary taste so we couldn't have been more excited to hear she had written her first novel.
George and Lizzie may begin with a meet-cute, but it's not the rom-com you might expect. The titular characters have been married for 10 years, but while affable George is content with his life, Lizzie is something…else. Bold, funny, and vibrant, this book is both a nontraditional love story and an intriguing character study of a complicated young woman whose present is clouded by her past. Fans of poetry or football will enjoy the details embedded by Pearl in this surprising yet satisfying debut work.
Join Refined Reads today!
Refined Reads is our book club in partnership with KOMO's Seattle Refined. Each month we introduce you to one amazing, discussion-worthy book. Read along with us through weekly check-ins with page goals and exclusive content. You'll also get the chance to participate in on-camera discussions for the show! Monthly Refined Reads book discussions will rotate among different University Book Store locations around the Puget Sound.
Sign up for the book club here. Email your RSVP for the next meeting here.
Stay on top of this and other bookstore events by visiting our events website or signing up for our events enewsletter!



In this Issue...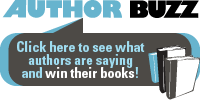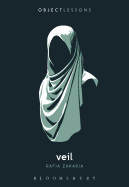 This is a powerful meditation on the hidden life of an ordinary object: the veil.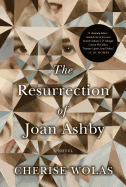 After a bestselling writer chooses motherhood over literary success, a bitter betrayal makes her question everyone she loves.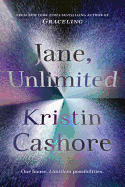 When Jane accepts an invitation to her friend's mansion, she is confronted with five life-changing answers to a single question.
Review by Subjects:
Fiction ⋅ Mystery & Thriller ⋅ Science Fiction & Fantasy ⋅ Biography & Memoir ⋅ Business & Economics ⋅ Social Science ⋅ Nature & Environment ⋅ Children's & Young Adult

Book Candy
Animated Games of Thrones
HBO has released a five-minute animated clip called Game of Thrones Conquest & Rebellion: An Animated History of the Seven Kingdoms.
---
The new British £10 note featuring novelist Jane Austen, has entered circulation, BBC reported.
---
Gothamist bellied up to "the best bars in NYC where you can read in peace."
---
Hans Christian Andersen "was a terrible houseguest, according to letters written by Charles Dickens," Bustle reported.
---
"Literary home decor ideas from 8 famous writers' bedrooms," brought to you by HomeAdvisor.

Great Reads
Rediscover: The Ginger Man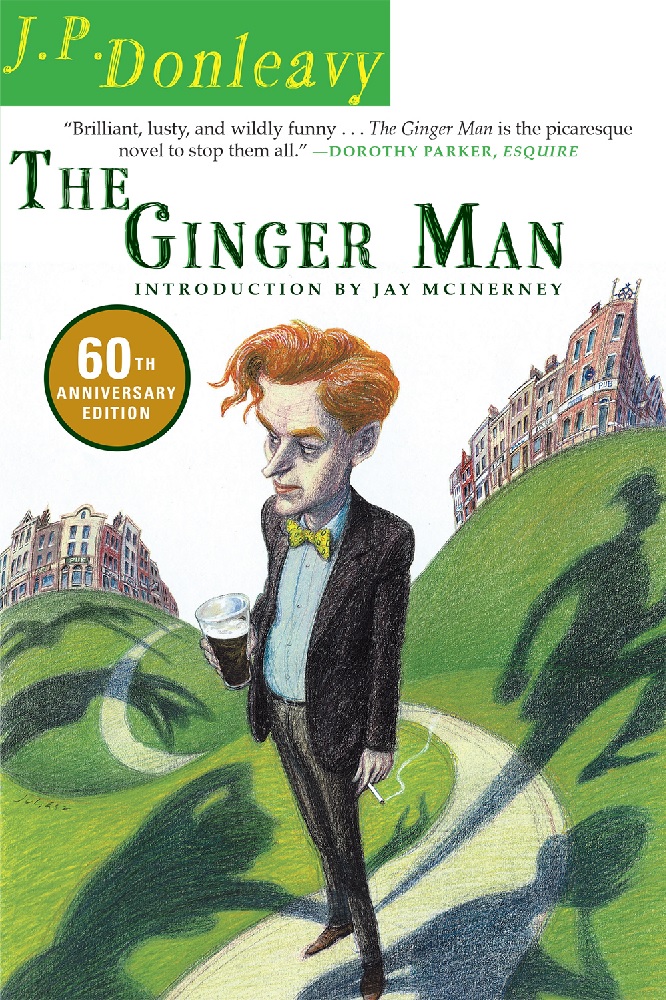 J.P. Donleavy, the American expatriate author who lived most of his life in Ireland, died on September 11 at age 91. After serving in the U.S. Navy during World War II, Donleavy moved to Ireland, where he attended Trinity College without earning a degree. His best known novel is The Ginger Man (1955), the story of a student at Trinity College whose racy exploits caused the book to be banned for obscenity in Ireland and the United States. Donleavy suffered numerous rejections for The Ginger Man before his friend, Irish novelist and poet Brendan Behan, suggested he send the manuscript to Olympia Press in Paris. The Ginger Man was published under Olympia's Traveler's Companion erotica imprint. Despite its saucy source, The Ginger Man went on to sell 45 million copies and was named among the 100 best novels of the 20th-century by the Modern Library. Donleavy's other works include A Singular Man (1963), The Beastly Beatitudes of Balthazar B (1968), A Fairy Tale of New York (1973) and The Destinies of Darcy Dancer, Gentleman (1991), among other plays, novellas and nonfiction.

The Ginger Man follows Sebastian Dangerfield, an American student at Trinity College living in Dublin with his English wife and daughter, whose picaresque exploits involve extramarital relations, the dodging of bill collectors, plenty of drinking and a number of humorous ways to avoid the trap of steady employment. It was last published by Grove Press in 2010 with an introduction by Jay McInerney ($16, 9780802144669). --Tobias Mutter
The Writer's Life
Alexandra Bracken's Realm of Fiends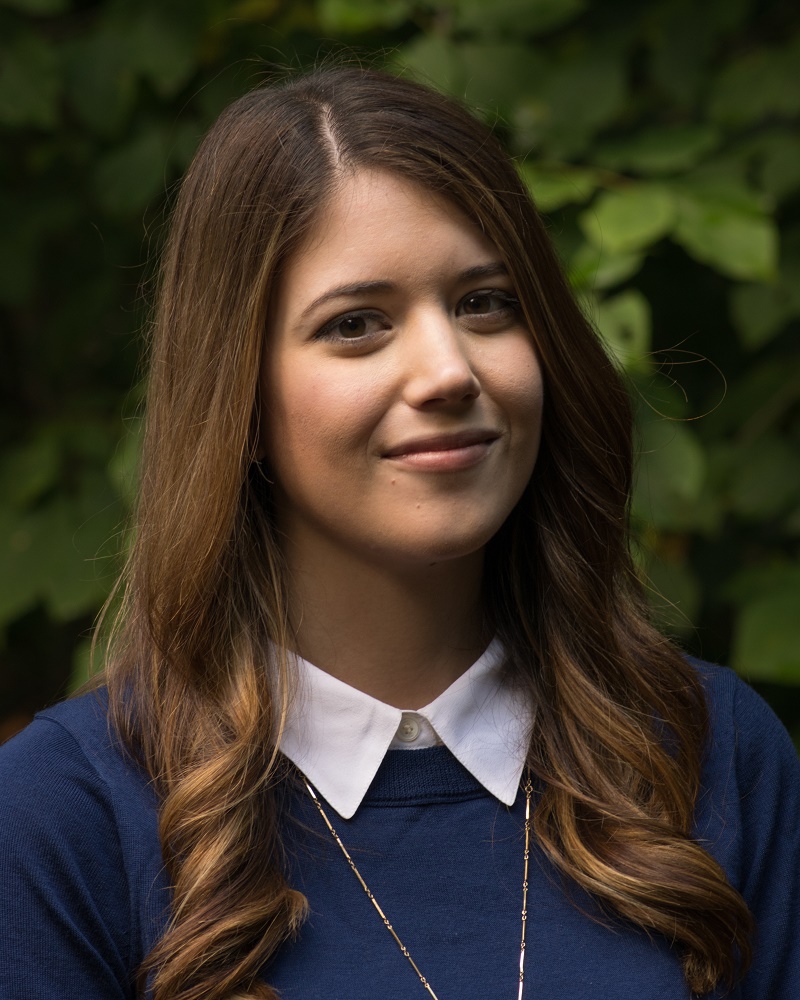 photo: John Geyster
Alexandra Bracken is the author of the Darkest Minds and Passenger series, as well as a young reader adaptation of Star Wars: A New Hope: The Princess, The Scoundrel, and the Farm Boy. Her new book is The Dreadful Tale of Prosper Redding (Disney-Hyperion), about a boy who finds himself entangled with a centuries-old demon.

Both the Darkest Minds and Passenger series are young adult--why did you want to write Prosper for a middle-grade audience?

This is probably the cliché answer, but I've always wanted to write for this age group. I'm one of those writers who knew from an absurdly young age that I wanted to grow up and write books. Specifically, the exact kinds of funny, adventurous books I was reading in third grade: Roald Dahl, Avi and Karen Cushman. In some lightning strike of perfect kismet, third grade was the first time we had any sort of creative writing unit. So I discovered that I enjoyed writing stories at the same time I was falling in love with reading. Now I'm determined to write books that celebrate the awesomely enthusiastic preteen crowd, and hopefully one day create that moment of "I want to do this, too!" for another kid.

What was the inspiration for this novel?

Like The Darkest Minds, this book really is a product of me mashing together a bunch of things I love and always wanted to read about: history, witchcraft and magic, hauntings, monsters, dark humor and, of course, Halloween. My biggest inspirations were the Halloween-themed movies I grew up watching on the Disney Channel, like Halloweentown and Hocus Pocus. Those movies always had the right balance of spooky to humor.

The other very loose inspiration for this book came from the idea of the Kennedy family curse. The aspect of that story that hooked me was the idea of an elite, famous family hiding a terribly dark secret--and doing anything in their vast power to protect it.

The humor in the book is wonderful--how did you find a balance between the silly and the scary?

I have a really dark sense of humor, so I was happy to let that flag fly in a big way in this book. In many ways, Alastor represents that nagging voice inside of our heads--the one that's constantly telling us that we're not good enough, that what we want is stupid, that we'll never achieve our dreams. I knew from the start that I'd need to use humor as a way to diffuse some of that tension. Thankfully, there's a lot of humor inherent with Alastor's fish out of water experience and the way he butts heads with Prosper, but I took extra care to make sure there were lighthearted beats in the scenes with the scarier monsters, and during Alastor's promises of revenge. I wanted the humor in this book to be like handing readers a candle they take up the story's dark staircase in order to hold back some of the darkness and keep it from becoming too frightening.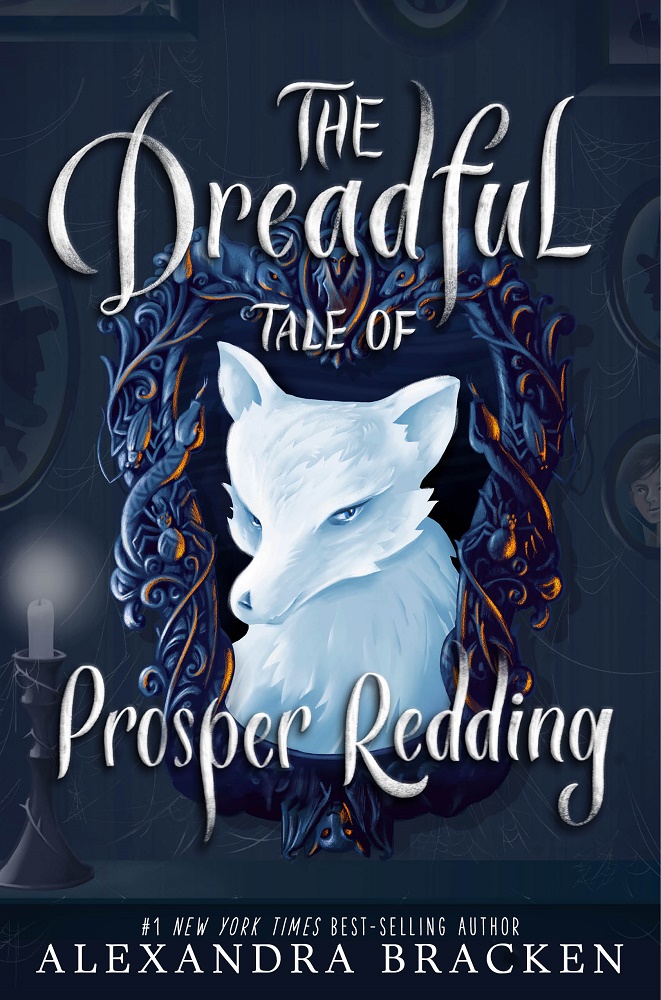 What prompted you to write something set in Massachusetts?

I picked Massachusetts both because I was dying to use Salem as a setting for something, and out of family loyalty. Mom and her big Greek family grew up in Lowell, Massachusetts (true story: one of their houses was used in the movie The Fighter), and she later went to college in Boston. I'm so grateful to have had Mom as a resource to make things feel more specific. I got to ask questions like, "What were the first signs of autumn to you as a kid?" and "What did autumn smell like to you?" I think I even asked her if there were specific kinds of candies passed out on Halloween, or a brand that Massachusetts folks favored. New England is such a rich, textured setting to begin with, but something happens to it during the autumn months--it takes on this mysterious edge, and it's like the weight of its history somehow becomes more pronounced when the seasonal chill sets in. (This impression probably wasn't helped by all the creepy stories my mom told me about the various, horrible ways kids in her neighborhood died in strange accidents.)

Do you have a favorite character in this book? Or a character you most liked writing?

I secretly love writing Grandmonster! She's a pretty awful person, but she accepts that about herself and doesn't care for anyone else's opinions or approval, which makes her a fun character to write. I'm curious what you'll think of what's revealed about her in the sequel... (bwahaha).

I'm going for the self-indulgent answer by saying that I love writing almost all of the characters in this series. Prosper and Nell are (obviously!) my two favorites, but Alastor is the one most likely to make me laugh. Oh, and though he was a very late addition to the story, I cannot get enough of writing Toad the changeling. I love him so much I constantly forget that he didn't show up until the first round of edits.

And, finally, when will we get to see more of Prosper?

Next autumn! I just finished my first draft of the sequel and had the absolute best time working on it. It is truly a pumpkin-spice flavored mess at the moment, but I'm so eager to dive into edits in a few weeks and play around in this world again. Book two draws you deeper into Alastor's history and world... and let's just say there are a number of parallels between the realm of humans and the realm of fiends. --Siân Gaetano, children's and YA editor, Shelf Awareness
Book Reviews
Fiction

Flatiron, $27.99, hardcover, 544p., 9781250081438
Little, Brown, $26, hardcover, 304p., 9780316556750
Kensington, $15, paperback, 320p., 9781496705648
Mystery & Thriller
St. Martin's Press, $27.99, hardcover, 352p., 9781250099716
Thomas Dunne Books, $25.99, hardcover, 352p., 9781250076298
Science Fiction & Fantasy
Harper Voyager, $15.99, paperback, 416p., 9780062662552
Biography & Memoir
Hachette, $27, hardcover, 288p., 9780316507844
Business & Economics
Random House, $30, hardcover, 480p., 9781400067213
Social Science

Bloomsbury Academic, $14.95, paperback, 136p., 9781501322778
Nature & Environment
Oxford University Press, $15.95, paperback, 256p., 9780190691158
Children's & Young Adult

Kathy Dawson/Penguin, $18.99, hardcover, 464p., ages 14-up, 9780803741492
Simon & Schuster, $19.99, hardcover, 40p., ages 4-8, 9781481430876
--- SPECIAL ADVERTORIAL OFFERINGS ---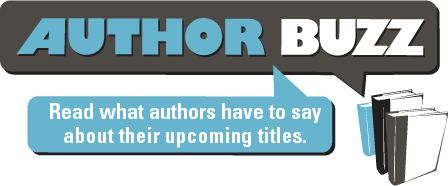 Dear Reader,

For years, readers of One Thousand White Women have asked me to write a sequel. The Vengeance of Mothers chronicles the next wave of extraordinary women who traveled west to become "brides" of the Cheyenne, and in the aftermath of tragedy, must ask themselves: how far can we go to avenge the ones we love?

Email trademarketing@stmartins.com to win one of 5 copies.

Publisher:
St. Martin's Press

Pub Date:
September 12, 2017

ISBN:
9781250093424

List Price: $26.99
Dear Reader,

THE INVISIBLE LIFE OF IVAN ISAENKO brings to life something that we've all experienced on some level—that transformation that can only come from being connected with another human being.

Ivan is a lifelong resident of the Mazyr Hospital for Gravely Ill Children in Belarus. Life has left him snarky, yet endearing, and totally riddled with defense mechanisms. He curates a very detached and carefully managed life for himself to avoid feeling too much. But when Polina arrives, he wants something for the first time in his life. He wants her to live.

Ultimately, Ivan's story is about choosing life over fear and embracing the richness held inside of lives we sometimes write off. This makes it a perfect choice for those book club discussions that you can't stop thinking about for days.

Write me at sstambac@gmail.com for a chance to win 1 of 5 copies!

Warmly,
Scott Stambach

Publisher:
Wednesday Books

Pub Date:
September 19, 2017

ISBN:
9781250081872

List Price: $15.99
Dear Reader,

I love that our PBS Victoria series is so popular in the U.S., and it was great fun writing the novel. I pored through Victoria's diaries, and I think the events of her younger years make for a captivating story. So excited it's coming out in paperback, and I hope you love it.

Publisher:
St. Martin's Press

Pub Date:
September 26, 2017

ISBN:
9781250045478

List Price: $16.99