From the Shelf
Cozy Cooking for Autumn
As summer slides into fall and the sun sinks a little sooner, cravable flavors change along with the foliage. Sit down to a cozier meal on the table with any of the following.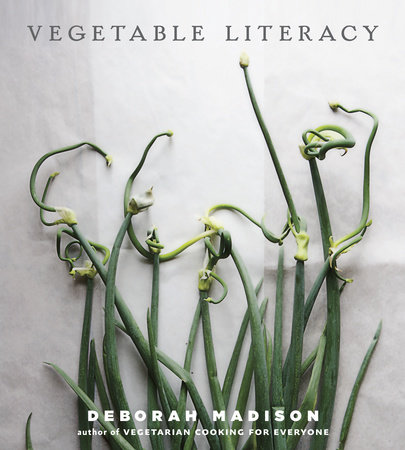 Culinary icon Deborah Madison's Vegetable Literacy (Ten Speed Press, $40) offers a lovely guide to using fresh produce organized by botanical families. In autumn, tuck into a bowl of Madison's Golden Turnip Soup with Gorgonzola Toasts or Cauliflower with Saffron, Pepper Flakes, Plenty of Parsley and Pasta--or indulge with vibrant Sweet Potato Flan with Maple Yogurt and Caramel Pecans.
Bon Appétit darling Priya Krishna's Indian-ish (Houghton Mifflin Harcourt, $24.99) makes excellent use of fall flavors, ushering in the season with warm spices and meals with "sneaky complexity." For a simple meal, try the chaat masala-dusted Indian-ish Baked Potatoes; impress a crowd with Indian Ribollita, Kaddu (Sweet-and-Sour Butternut Squash) or Lauki Sabzi "(The Back-Pocket Gourd Recipe You Never Knew You Needed.)"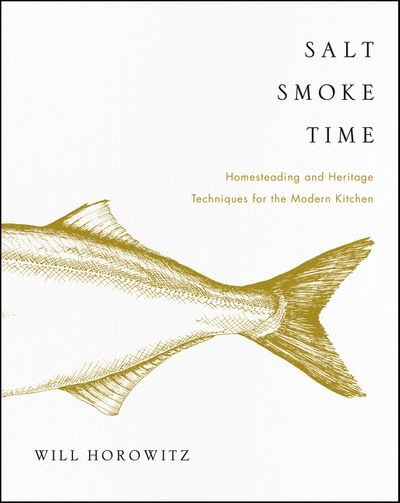 Herald the tail of scallop season with Smoked Sea Scallops with Shaved Pear and Spearmint from Will Horowitz's Salt, Smoke, Time (Morrow, $35). The restaurateur and homesteader also offers the recipe for his restaurant's Famous Smoked Beef Brisket (and Hot Willie's BBQ Sauce), if you have a smoker and a sense of adventure.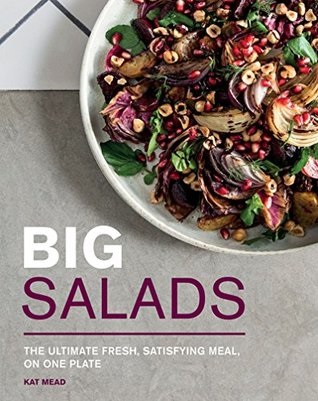 You can even cozy-up your salads, with Kat Mead's Big Salads (Quadrille Publishing, $24.99), abundant with substantial, seasonal recipes. Mead writes, "When we have people over we can often fall into the trap of thinking we need to show off lots of fiddly dishes.... but what if it could be simpler?" Her answer: one big salad for everyone. Try the subtle, nutty Warm Pear, Mushroom and Ricotta Salad, the spicy Korean Glass Noodle-inspired salad or the Freekeh and Chickpea Salad with Pulled Harissa Lamb--Middle Eastern flavors to warm you from the inside out. --Katie Weed, freelance writer and reviewer

In this Issue...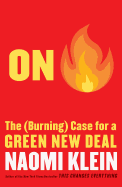 These essays by one of the United States' most well-known climate journalists have renewed meaning in the wake of proposals for a Green New Deal.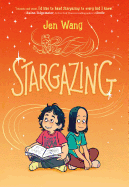 This heartwarming middle-grade graphic novel deftly navigates the dynamics of friendships and families while shedding light on the diversity of the Chinese-American experience.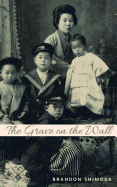 Poet Brandon Shimoda makes his elegiac prose debut, seeking to understand his paternal grandfather through the legacy of unlawful imprisonment of Japanese Americans during World War II.
Review by Subjects:
Fiction ⋅ Mystery & Thriller ⋅ Biography & Memoir ⋅ Political Science ⋅ Social Science ⋅ Essays & Criticism ⋅ Science ⋅ Humor ⋅ Children's & Young Adult

Book Candy
The Wider Meaning of Four New Words
Fast Company looked at "4 new words in the Merriam-Webster dictionary and what they say about 2019."
---
"Books are heavy," Jenny Baum wrote on the New York Public Library's blog. "Their physical heft belies their emotional heft."
---
He "read Playboy for the articles." Mental Floss shared "11 scrumdiddlyumptious Roald Dahl facts."
---
"I spent the night at a library in Wales, and you can too," Jennifer Nalewicki wrote in Smithsonian magazine.
---
Bookshelf featured Michael Schlütter's LoculaMENTUM, "designed to meld traditional bookcase appearance with a modern interpretation and a twist."

Great Reads
Rediscover: The House Next Door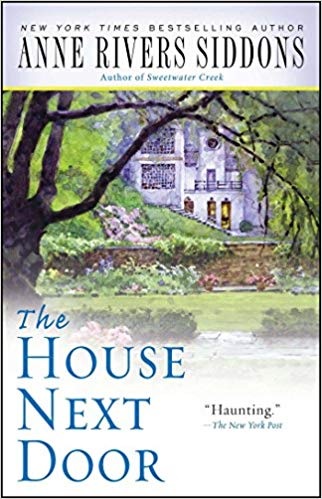 Anne Rivers Siddons, who was part of a post-civil-rights-era generation of Southern writers who helped define the literary New South,
died last week
at age 83. Siddons was born and raised in Georgia, then attended Auburn University in Alabama, where she worked for the student newspaper. A column she wrote favoring racial integration was attacked by the university's administration and, when they were unable to suppress it, ran it with a disclaimer. Siddons's piece gained nation attention and she was fired from the paper. This incident was the basis for her 1976 debut novel,
Heartbreak Hotel
(which was adapted into a 1989 film called
The Heart of Dixie
). She wrote 19 novels in total, including
Hill Towns
,
Peachtree Road
,
Up Island
,
Islands
,
The House Next Door
,
Colony
,
The Girls of August
,
Outer Banks
,
Low Country
and
Off Season
, and one essay collection (
John Chancellor Makes Me Cry
).
The House Next Door
(1976) is a horror story about a couple living next to a newly built house that switches owners three times in two years for frightening reasons. In his nonfiction book
Danse Macabre
, Stephen King writes at length about
The House Next Door
, calling it a "contemporary ghost story with Southern Gothic roots and one of the best genre novels of the 20th century." It is available in paperback from Gallery Books ($16.99, 9781416553441). --
Tobias Mutter

The Writer's Life
We Were All Weird Kids: R.L. Stine and Mackenzi Lee in Conversation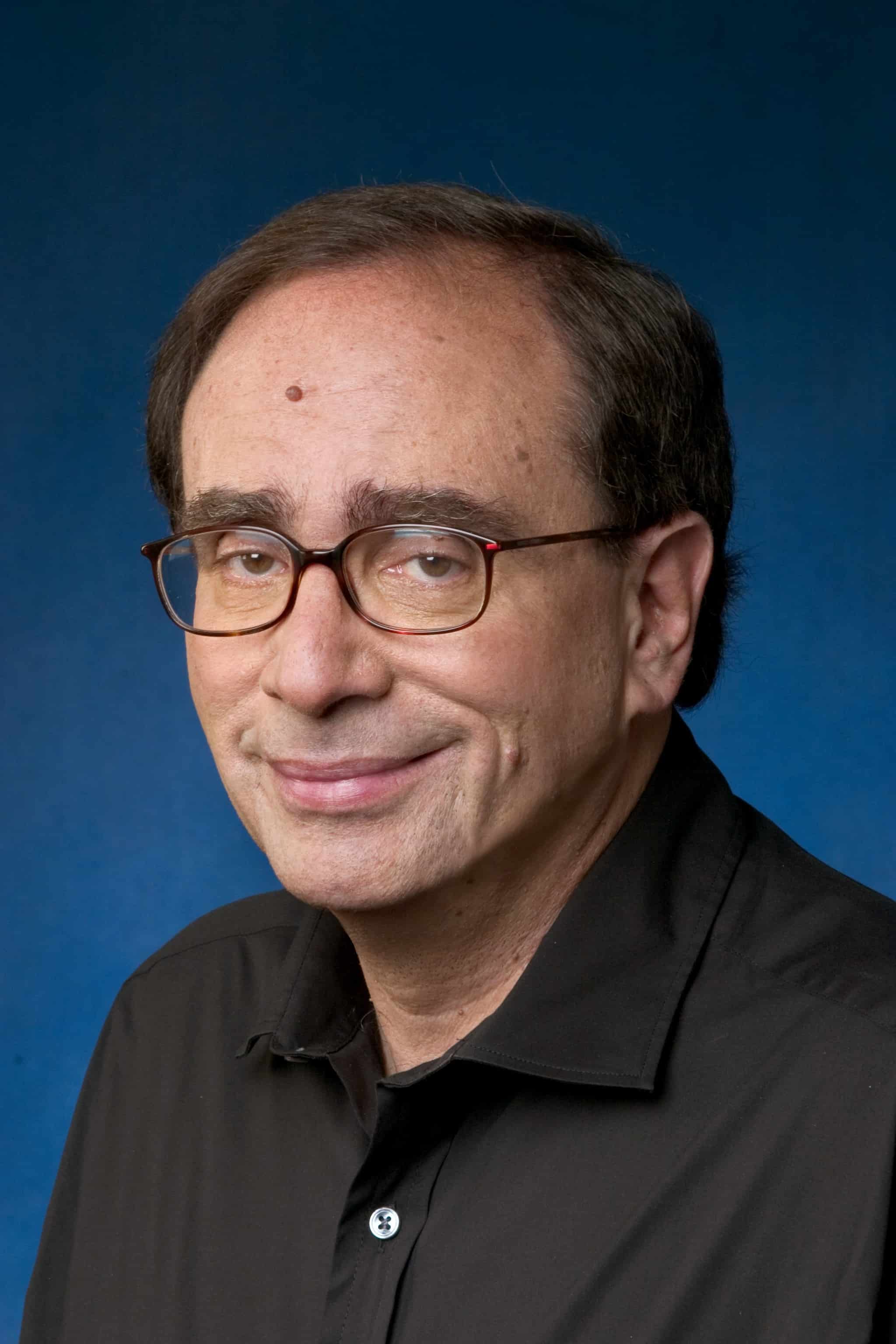 R.L. Stine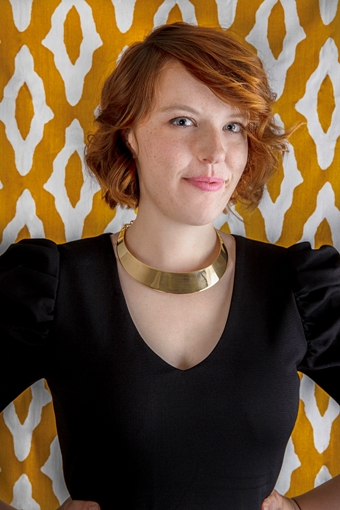 Mackenzi Lee
R.L. Stine is one of the bestselling children's authors in history--his Goosebumps and Fear Street series have sold more than 400 million copies around the world and have been translated into 32 languages. Several TV series have been based on his work, as well as two feature films, Goosebumps (2015) and Goosebumps 2: Haunted Halloween (2018), starring Jack Black. Stine lives in New York City with his wife, Jane, an editor and publisher.
Mackenzi Lee holds a BA in history and an MFA in writing for children and young adults from Simmons College. She is the author of the bestselling historical fantasy novels This Monstrous Thing, The Gentleman's Guide to Vice and Virtue (which won a 2018 Stonewall Honor Award and was a Shelf Awareness Best Book) and its sequel, The Lady's Guide to Petticoats and Piracy. When not writing, Lee works as an independent bookseller, drinks too much Diet Coke and romps with her Saint Bernard, Queenie.
Here, Lee, whose YA novelization of Marvel's Loki in Loki: Where Mischief Lies was just published by Disney, chats with Stine about the Just Beyond series, his first original graphic novels, now available from Boom! Studios.
Mackenzi Lee: I'm so happy to be talking to you. Your books are legendary--as I'm sure you know.
R.L. Stine: Well, thank you.
Lee: So, my first question is, did you always want to be a writer?
Stine: I was this weird kid. I dragged a typewriter into my room and started typing all kinds of stories, joke books and little magazines. I would stay in my room for hours. My mother would stand outside my door and say, "What's wrong with you? Go outside and play!" and I'd say, "It's boring out there."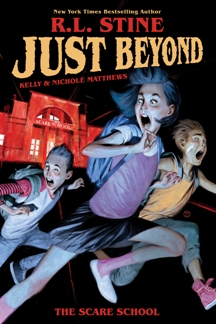 Lee: We were all weird kids. I think that's why we're writers now.
Stine: Well, to be serious, I was a very fearful kid. I was afraid of a lot of things and very shy. So I think it was comforting. It was a great escape to be in my room creating all this stuff.
Lee: If you were a fearful kid, were you into horror? Or did the interest in writing horror come later?
Stine: Everything I wrote was funny. But when I was a kid there were these horror comics, Tales from the Crypt and The Vault of Horror. I loved them partly because the art was so amazing! I was a big comic book freak. They were gruesome, horrible, bloody stories and they all had a funny twist. I just loved that. They were very influential on me back then.
Lee: And now you're writing this original graphic novel series, Just Beyond. How is the process different than writing prose?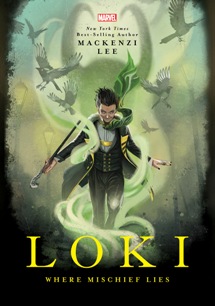 Stine: I'm having fun doing something different. It's a lot like script writing, which I've done. I'm not good at description. I don't have the writer's eye for describing things. When you write a comic book, you don't have to describe much. It's all dialogue. You can give art direction and say, "You flew across the room," then the artist has to figure out what the room looks like. It's kind of a pleasure for me to mostly write dialogue.
Lee: That sounds kind of like a dream.
Stine: Well, it is. It's not anything I ever really thought I would do. Everything that ever happened to me wasn't my idea. It wasn't my idea to be scary.
Lee: So how did that come about? Being scary?
Stine: I was writing a humor magazine with Scholastic called Bananas. One day I was having lunch with the editorial director at Scholastic. She had had a fight with a guy who wrote teen horror novels. She said, "Hey! You can write a good horror novel for teenagers! Go write a book called Blind Date." I didn't know what she was talking about. But I was at that point in my career where you don't say no. So, I said, "Sure, no problem." And I ran to the bookstore to find out what other people were doing. I wrote Blind Date and it became a bestseller. A year later I wrote Twisted. That was a number-one bestseller, and I thought, forget the funny stuff! Kids want scary! I'm going to be scary. I've been scary ever since, but it's kind of embarrassing because it wasn't my idea.
Lee: What is it about horror that attracts kids so much?
Stine: It was quite a discovery. I went to schools saying, "Why do you like these books?" Every time, they said, "I like to be scared." They like to be scared if they know they're safe at the same time.
Lee: What can readers expect from this new graphic novel series?
Stine: The stories go just beyond. The very first one, called the Scare School, is a about very normal-looking school but you have to go just beyond to find the horror that lies there. All the stories start out with something nice.
Lee: I've got one more question. As the most prolific horror author for young people, what scares you?
Lee: I can tell you the scariest moment of my life. When my son, Matt, was four, I took him to the New York Automobile Show. Thousands of people and hundreds of cars. And I lost him. I can still feel that moment of incredible fear, looking around in total panic. Then I spot him over by a car. I went running over to him and said, "Matt! Matt, are you okay?" He said, "Where were you, dad? I was about to call the manager." That 30 seconds was the scariest moment of my life.
Lee: Thank you so much for talking to me, Bob. Congratulations on the new series.
Stine: This was fun. Thank you, Mackenzi.

Book Reviews
Fiction
Harper, $27.99, hardcover, 464p., 9780062946935
Doubleday, $25.95, hardcover, 272p., 9780385540315
Mystery & Thriller
Crooked Lane, $26.99, hardcover, 288p., 9781643850405
Biography & Memoir

City Lights, $16.95, paperback, 222p., 9780872867901
Pantheon, $29.95, hardcover, 304p., 9781524747046
Political Science

Simon & Schuster, $27, hardcover, 320p., 9781982129910
Social Science
Bloomsbury, $14.95, paperback, 184p., 9781501341908
Essays & Criticism
Farrar, Straus and Giroux, $27, hardcover, 272p., 9780374173494
Science
Riverhead, $28, hardcover, 320p., 9780525537090
Humor
Harper Perennial, $16.99, paperback, 272p., 9780062852755
Children's & Young Adult

First Second/Macmillan, $21.99, hardcover, 224p., ages 8-12, 9781250183873
Karadi Tales, $13.95, hardcover, 40p., ages 4-8, 9788193388907
Tundra Books , $17.99, hardcover, 44p., ages 3-7, 9780735263963

The Stranger Inside
by Lisa Unger
isbn:

9780778308720


Park Row
September 17, 2019



an exclusive interview with bestselling author Lisa Unger

There's nothing formulaic about your bestselling novels—but when it comes to writing, you've definitely created a "formula" for success. Would you care to elaborate?
"A publishing contract is not a windfall—it's an opening to the writing life. But if you want to succeed, you have to roll up your sleeves, check your ego, and get to work. Writing is never a chore for me. I don't get frustrated. If I'm present for the work, then I know it's the best work I can do. And that's the goal every day—to write better than the day before. It never stops being about the words."

ALSO FEATURED ON THE
the big THRILL…
| | | | | |
| --- | --- | --- | --- | --- |
| | | | | |
MOTHER KNOWS BEST by KIRA PEIKOFF: Abby was a miracle, her DNA stitched together, genetically modified to prevent transmission of a fatal disease—but at what price? That's the chilling premise of Kira Peikoff's new domestic suspense, MOTHER KNOWS BEST. Find out more here.
BLACK NOWHERE by REECE HIRSCH: In Reece Hirsch's cyber-thriller, BLACK NOWHERE, brilliant college student Nata Fallone starts a website on the "Dark Web" as an experiment—and that's when things get really dark. Read more at The Big Thrill.
RULE OF CAPTURE by CHRISTOPHER BROWN: Justice rarely comes easy, even in a fair legal system. But what if the powers that be were jailing the opposition and using the courts as a tool of oppression? This is the system in Christopher's Brown's compelling new dystopian legal thriller, RULE OF CAPTURE. Find out more here.
WHAT SHE NEVER SAID by CATHARINE RIGGS: Welcome to Serenity Acres, where the super-rich go to die. This elite Santa Barbara enclave may appear bright and immaculate, but behind the iron gates, and beneath the manicured landscapes, lie dark secrets buried by golden shovels. Visit The Big Thrill for more.
ELEVATOR PITCH by LINWOOD BARCLAY: The action in Linwood Barclay's terrifying new thriller centers on a terrorist plot in which all of the elevators in Manhattan are brought to a grinding halt—some with people in them, and all with nail-biting consequence. Read more here.