From the Shelf
Character and Community
Two giants in science fiction and fantasy died last week: Frederik Pohl, 93, whose first contribution to the field was a poem in Amazing Stories magazine in 1937, and A.C. Crispin, 63, the author of, among other things, tie-ins that fleshed out familiar characters from Star Wars, Star Trek, V, Alien and Pirates of the Caribbean.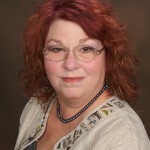 Crispin wrote 23 novels, including the StarBridge series, and her movie and TV tie-in work, which culminated with a long novel that told the history of young Captain Jack Sparrow of Pirates of the Caribbean. For many authors and fans, she emphasized, as Ryan Britt wrote in an obituary, "the possibility of a multi-faceted character." She was also deeply involved in the industry: she was a v-p of the Science Fiction and Fantasy Writers of America and, in what may be her most enduring legacy for fellow authors, she co-founded Writers Beware, an SFWA site that warns aspiring writers about scams and con artists.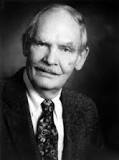 Over the course of his long life, Pohl won 16 major writing awards, including six Hugos and three Nebulas. His best-known titles include Jem (which won an American Book Award), The Space Merchants (co-written with Cyril Kornbluth), Man Plus and Gateway. Fittingly for a representative of the golden age of science fiction, his memoir was called The Way the Future Was, which Pohl regularly updated on thewaythefuture. But Pohl was more than "merely" an author. He was also a literary agent, a book and magazine editor, a science writer, a futurist, an early organizer of sff fan clubs and conventions and was president of the SFWA.
One of our favorite comments by Pohl highlights the best of science fiction and fantasy--and writing in general. The New York Times quoted him saying in 1980: "I am a sort of preacher. I like to talk to people and get them to change their views when I think their views are wrong. Why else would anyone write a book?"

In this Issue...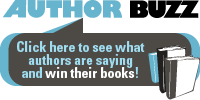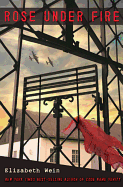 The gut-wrenching World War II companion to Code Name Verity, featuring an American pilot struggling to survive imprisonment in Ravensbrück.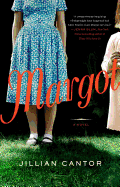 What would have become of Margot, Anne Frank's older sister, had she survived the Holocaust and settled in postwar America?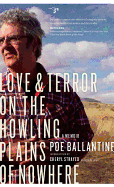 A funny memoir and "true crime" mashup by one of the best of the country's vagabond raconteurs, in the tradition of Walt Whitman and Bob Dylan.
Review by Subjects:
Fiction ⋅ Mystery & Thriller ⋅ Biography & Memoir ⋅ History ⋅ Children's & Young Adult

Book Candy
Halloween Prep; Book Lovers' Challenges
Boo...ooks! Buzzfeed suggested "21 children's book characters born to be Halloween costumes."

---
Noting that "being a book lover comes with its challenges," the Daily Edge considered "13 of the hardest things about being a book lover."

---
The Guardian polled its readers to discover the "top 10 books people claim to read but haven't."

---
Whose fracking job is this anyway? "From House Elves to Hunger Games: Labor Issues in Sci-Fi and Fantasy" were explored by Wired magazine.

---
The Russians are coming... with books! "Leo Tolstoy's top 5 characters" were ranked by the Flavorwire, and the Huffington Post discovered "7 life lessons from Anna Karenina."

---

Yanko Design featured the Pages chair, which "allows the user to adjust the seat height and backrest cushioning simply by turning its colorful padded 'pages.' "

The Writer's Life
Jamie Ford: The Past Is Personal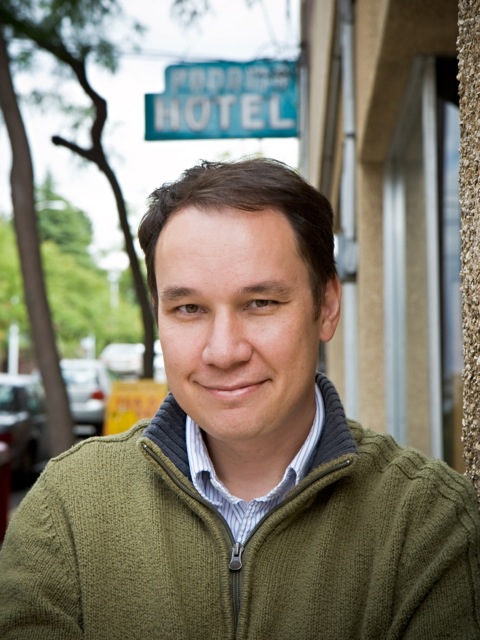 photo: Laurence Kim
Jamie Ford's debut novel, Hotel on the Corner of Bitter and Sweet, spent two years on the New York Times bestseller list and went on to win the 2010 Asian/Pacific American Award for Literature. Now, in Songs of Willow Frost (see our review below), Ford explores Depression-era Seattle through the eyes of 12-year-old William Eng, a resident of Sacred Heart Orphanage who hasn't seen his mother in seven years. During a visit to the Moore Theatre, William sees an actress called Willow Frost and is convinced she's his mother, Liu Song. Desperate to find her, William and his blind friend, Charlotte, escape the orphanage, but the truth of Willow Frost and Liu Song is more complicated and tragic than William ever imagined.
Jamie Ford is the great-grandson of Nevada mining pioneer Min Chung, who emigrated from Kaiping, China, to San Francisco in 1865, where he adopted the western name "Ford," thus confusing countless generations. He recently spoke with us about Songs of Willow Frost, the strong women in his own life and the early American film industry.
Where did you get the idea for Songs of Willow Frost?
I totally ripped off James Patterson. No, I'm kidding! No, Willow started with a bunch of different things. I kept going back to the '20s and kicking around that time period in Seattle. There was a back-room gambling parlor called the Wah Mee Club. It's where my grandparents met, and it's where there was a horrific mass murder in 1983. Some gunmen held up the place and shot everybody, killed everybody. The building is vacant to this day. No one will touch it. It's bad luck. But it was the place that my grandparents met.
I always wanted to explore this era, and I was splashing around and found a mention of Sacred Heart orphanage. During the Depression, most of the orphans in the orphanage had parents, which was really surprising to me because when I think of orphanages, I think of the classic Little Orphan Annie story. I don't think of parents consigning their children because they couldn't afford to feed them, hoping to come back some other day.
Those two things collided and led to a story of an orphan and his mother. Then there were the proto-racial stereotypical characters like Anna May Wong and Japanese actor Sessue Hayakawa, who was very popular and then shunned when World War II erupted. It's always been interesting to me to see these ethnic actors, the things they had to compromise on in order to achieve success, and how their own cultural base reacted, which was usually unfavorably. I wanted a narrative to include those things.
What made you choose to pair the film industry with Willow and William's story?
I started looking at the film industry at the time, and I called the Washington Film Office and asked what the first movie was that was shot in the Northwest. The poor man that I managed to track down said the first movie was Tug Boat Amy, which was made in the '30s. I was looking at a film group up on Mount Rainier in the '20s and thinking, "There's got to be something we're missing here." There were film studios in the weirdest places because it took a while for early filmmakers to figure out that they could replicate scenery on a sound stage. There was a film studio in Coeur d'Alene [Idaho] and all these places you wouldn't imagine a film studio, and there was one in Tacoma, the H.C. Weaver Studio. It only produced three films, which have been lost. The soundstage burned to the ground in the '30s, but at the time it was the third largest film stage in America. They were making silent films just as talkies were starting, so they were dinosaurs by the time their movies came out.
How did you develop Willow's character and write so effectively from her viewpoint?
Anna May Wong, the actress, was a very sympathetic character. She's kind of the patron saint of unfulfilled love. She died unmarried and had various affairs with all these people in Hollywood. She couldn't have a Caucasian husband because a Caucasian man wouldn't have her in the way that she wanted, and in her own culture she was ostracized. Later in life, she went to China on this tour and hoped she'd be accepted, but she was a pariah. A lot of that emotional angst comes from that character.
Also, my grandmother was really a strong woman in a time when it wasn't acceptable to be that way. I think it made her really tough in her older, more mature years, but I think her younger years must have been pretty tragic. I just respected that about her. She's been gone for 15 years now, but she's still the woman of legend in my family.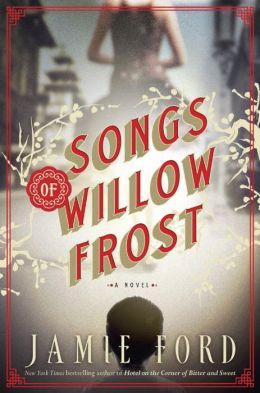 You draw your fiction from your family roots. What makes you want to explore your heritage and the past rather than writing, say, futuristic space operas?
The funny thing is, I like sci-fi/fantasy. I just read some of John Scalzi's books, and I can feel that stuff, I just can't write it. It doesn't hold my interest the way history does. In some families, particularly my family, a parent or grandparent wouldn't talk about something, no one would talk about it, so there were all these things in my parents' lives and my childhood that I wanted to ask about but I never did. As a writer and a researcher, I can go back and get the answers.
What's next for you?
I'm working on another book set in Seattle between 1909 and 1959. This one is about a boy who was actually raffled off at the 1909 World's Fair in Seattle. They had orphan trains running up until the 1920s. They'd take street kids from back East and just hand them over to people in the Midwest, and it seems really shocking to us, but back then it may not have seemed particularly cruel. It's definitely one of those moments where you think, "There's a story there."
What do you hope readers will take away from Songs of Willow Frost?
In general, I value books and movies. I throw movies in there because they're both the kind of medium that are about things. We have a long tradition of books and movies being about the human condition, but we're in the era of film and literature being about special effects. Literary jujitsu on the page, like a run-on sentence that lasts for 14 pages, to my mind is the equivalent of a Transformers movie. I hope people feel that Willow is about something, that there's something to take away, that it's a story rather than just an arrangement of words on the page. --Jaclyn Fulwood, youth services manager, Latah County Library District; blogger at Infinite Reads

Book Reviews
Fiction

Riverhead, $16, paperback, 9781594486432
Ballantine, $26, hardcover, 9780345522023
NAL, $15, paperback, 9780451416643
Europa Editions, $16, paperback, 9781609451363
Algonquin, $24.95, hardcover, 9781616201128
Two Dollar Radio, $16, paperback, 9781937512132
Mystery & Thriller
Touchstone, $25.99, hardcover, 9781476704043
Biography & Memoir

Hawthorne, $16.95, paperback, 9780983477549
Hyperion, $15.99, paperback, 9781401311117
History
Harper, $25.99, hardcover, 9780062135551
Children's & Young Adult

Hyperion, $17.99, hardcover, 368p., ages 14-up, 9781423183099
Bloomsbury, $17.99, hardcover, 416p., ages 12-up, 9781619630628
--- SPECIAL ADVERTORIAL OFFERINGS ---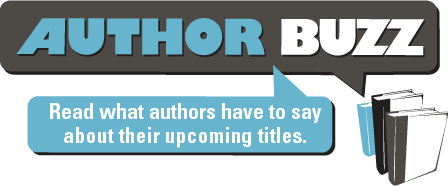 Dear Reader,

Don't you love novels that pose the question 'What if?' in really unexpected and exciting ways? Me too! Which is what inspired me to write Beyond The Moon, where a strange twist of fate connects a British soldier fighting in WW1 with a young woman living in modern-day England. It's an intelligent and moving time-travel love story with a page-turning, history-rich plot, perfect for book clubs. Kirkus said: "Taylor's accomplished, genre-bending book succeeds as a WW1 historical novel and a beguiling, time travel romance."

Write to me at catherine@catherinetaylor.net to win one of five copies!

Catherine
www.catherinetaylor.net








Publisher:
The Cameo Press Ltd

Pub Date:
June 26, 2019

ISBN:
9781916093218

List Price:
$19.99

Dear Reader,

Any lover of historical fiction who has experienced the throes of young love, endured a long, hot summer of discontent, survived tragedy and learned life lessons along the way will love this poignant story. There is intense action, humor, soul satisfying courage and redemption on a scale that every human being understands. Moon Water promises to stay with you a lifetime.

Email pbwebber1@gmail.com to enter to win one of five print copies of Moon Water.

Pam Webber
www.pamwebber.com








Publisher:
She Writes Press

Pub Date:
August 20, 2019

ISBN:
9781631526756

List Price:
$16.95