Winning Back Boys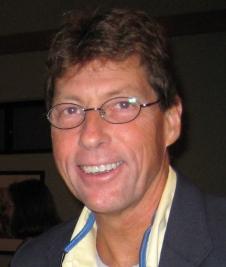 Eddie Jones is a newspaper columnist, radio host, author, indie publisher, nonprofit founder and freelance writer. Zonderkidz recently published his middle-grade reader, Dead Man's Hand.
Books repel boys. I don't mean all boys. Some young men love reading and will escape to a tree house with Harry Potter or Lemony Snicket and refuse food rather than leave their fictional world. But according to begintoread.com, more than 60% of adults in the U.S. prison system read below the fourth grade level and 85% of juvenile inmates are functionally illiterate. Given the makeup of the prison population, we can assume most of these prisoners are male.
Boys beat, bang and destroy stuff. It's how they engage their world and figure out how things work. Yet books are enjoyed in silence, often in solitude. Readers listen to dialogue with their eyes, add furniture to imaginary scenes, and examine connections between characters by pouring over pages of conflict and affection. All of which can be boring to boys who are accustomed to visually stimulating video games and movies.
So how can parents, aunts, uncles and grandparents turn a reluctant reader into a bookworm? Pick a story that includes a male lead with a special skill: a hero overmatched by a villain but who triumphs despite tremendous challenges. The book should include a specific goal for the lead character (treasure), consequences for failure (death of someone or thing) and show the value of moral choice (book's theme). Boys love action and though they hate to admit it, really do want to storm the castle and save the princess, so a little bit of romance is okay. Boys enjoy cracking codes and solving puzzles so a suspense/mystery is a good choice.
Remember, the goal is to give your son a sense of accomplishment, so stick with short books that have easily identifiable goals, obstacles, and characters. Readers are leaders, so buy a boy a book and change a life.