Further Reading: Chefs Pick Up Their Pens
From Mario Batali and his famous orange Crocs to Anthony Bourdain and his infamous attitude, celebrity chefs have become the new "it" thing. Cooking shows feature young culinary students looking to break out, while competitions show chefs proudly displaying culinary works of art. In recent years, chefs have also moved into the world of publishing, penning everything from memoirs to fiction--and even graphic novels.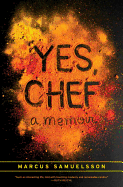 Yes, Chef is a fairly traditional memoir of one man's career as a chef--but Marcus Samuelsson's story is anything but traditional. Orphaned in a tuberculosis epidemic that swept through his native Ethiopia when he was two, he was adopted by a family in Sweden and spent his childhood learning to love gravlax and lingonberries. Yes, Chef details not only his passion for food, complete with mouthwatering accounts of fabulous dishes, but his complicated experience living an American-European-African life.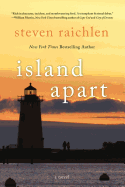 After publishing several grill-themed cookbooks, noted grill master Steven Raichlen turned his attention to fiction with Island Apart. Set on Chappaquiddick Island in Massachusetts, the novel centers on a recovering cancer patient, Claire, and a mysterious figure known only as the Hermit. The two begin a courtship based on food, continually trying to outdo each other with dishes more impressive than the last. Raichlen's experience as a chef himself is apparent in his writing; his descriptions of stunning meals will leave stomachs growling, while his tale of two odd lovers and an entertaining cast of supporting characters proves both satisfying and enriching.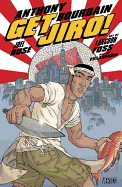 Anthony Bourdain, best known for his attitude but also recognizable as the host of the Travel Channel's No Reservations, is no stranger to publishing: his memoirs (including Kitchen Confidential and the more recent Medium Raw), have topped bestseller lists for years. In 2012, he turned his eye to fiction again (after writing three thrillers), partnering with Joel Rose to produce Get Jiro!, a violent, in-your-face graphic novel set in a futuristic Los Angeles where food culture dominates the landscape. --Kerry McHugh, blogger at Entomology of a Bookworm