Mary Kay Andrews: Creating Her Own World Order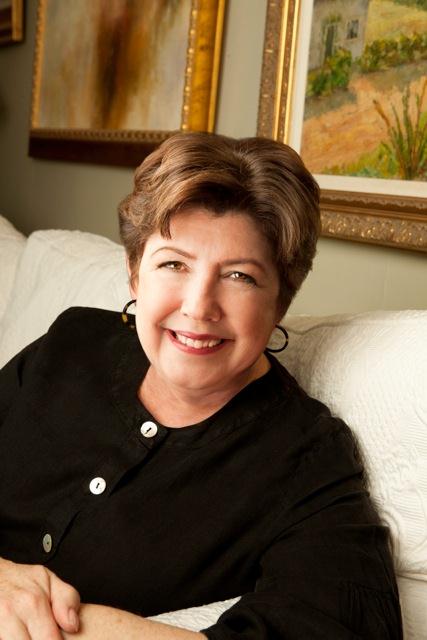 photo: Bill Miles
Mary Kay Andrews started her career as a journalist, covering what would later become known as the Midnight in the Garden of Good and Evil murder trial. After leaving the newspaper business, she turned to writing cozy mystery novels, including the Callahan Garrity series about a former cop–turned–struggling private eye–turned cleaning lady. After 10 mysteries, Andrews began writing women's fiction.
Christmas Bliss (St. Martin's Press, $16.99) is her latest--her 21st book, and the fourth in the Savannah series--more adventures featuring Eloise "Weezie" Foley and her Southern belle best friend, BeBe Loudermilk. Weezie is an antique dealer who has a cheating ex, an alcoholic mother, a forgetful father and a gay uncle who was a Catholic priest. BeBe is a thrice-married restaurant owner who is now expecting a baby. In Christmas Bliss, Weezie is pulled in many directions as she prepares for the holidays and her impending Christmas Eve nuptials to her long-time love, a chef suddenly being wooed by the New York restaurant scene.
Andrews's novels offer an absurdist, comic slant on serious issues, where quirky characters merge with plots that are always full of surprises, laughs and heartwarming endings.
How did the Savannah books come about? Did you know from the start this was going to be a series?
Savannah, Ga., was where my husband and I started life as newlyweds--way back when. It's truly a place of my heart. Evocative, parochial and dripping with Spanish moss and Southern charm. I had no intention of writing a series because I'd just ended the Callahan Garrity mystery series, with eight installments.
How do you come up with the clever names of your heroines, especially those in the Savannah novels?
Weezie is named after the heroine of the Kay Thompson Eloise children's books, which I've always loved. I heard an Atlanta socialite referring to her youngest child as "bay-bay," which she informed me was French for baby--and I knew I would steal that for a character.
And speaking of names, your Callahan Garrity mysteries (published under the name Kathy Hogan Trocheck) have been re-issued under your name. Will you ever return to writing about Callahan?
I loved writing about Callahan and Edna and the House Mouse "girls," and I do sometimes miss them, so who knows? Maybe someday they'll reappear. After 21 books, I've learned never to say never.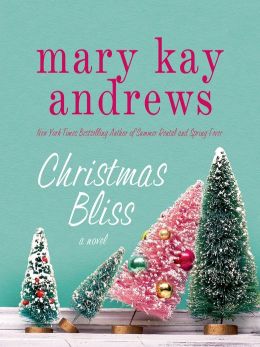 You've delivered, on average, a book a year. How do you remain so prolific?
Fear is a great motivator. If I'm not working on a new novel, I start to worry that my readers will forget me and move on to the next hot thing. This past year was a two-book year, with the release of Ladies' Night and Christmas Bliss within five months of each other. Not a feat I want to repeat. Maybe it's the good Catholic girl syndrome that Nora Roberts talks about. You sign a contract, you deliver the goods. I always tell my agent I'll sleep when I'm dead.
Does your Catholic upbringing and faith informs your work?
I'm sure my faith informs my work--hopefully in subtle ways. I believe in family, in faith, in faithfulness. I want the world to be fair, and I dislike bigotry, gratuitous violence and cruelty. I suppose writing fiction is my way of creating my own world order.
If a character from any one of your books could live off the page, which one would you most like to spend time with and why? Is there any character you would try to avoid?
Mary Bliss McGowan, the protagonist of Little Bitty Lies who faked her husband's death in a boating accident, is somebody I'd like to share a drink with. I admire her gutsiness. Scheming, conniving females like Celia Wakefield, the romantic rival in Spring Fever, give me a rash. I'm always wary of women who distrust other women.
How has your journalism background influenced your career as a novelist?
Being a reporter teaches you to ask the hard questions and pay attention to the answers--not just listening, but watching. It teaches you the importance of story structure--beginning, middle and end. It teaches you there's no such thing as writer's block. And you learn the incredibly important skill of working with a good editor, allowing the give-and-take that can lift a so-so piece of prose into something special--or at least something that doesn't suck.
You're passionate about "extreme junking," the search for antiques at flea markets and estate sales--in real life and in your novels. Do you tend to keep things you find and restore, or has eBay become your best friend?
My mother was a junker, and as an impoverished child bride of 22, I learned that I could make a home with somebody else's cast-offs. I've been junking ever since, keeping what I love or passing it along to my grown children or even selling it in my booth in a gift shop on Tybee Island, outside of Savannah. I'm too impatient to wait on the outcome of an eBay auction.
Why do reinvention and the idea of "home" (literally and figuratively) figure so prominently as themes in most of your books?
Most of my readers are women, but I think all of us, deep down, long for home--for that sense of belonging, of being rooted in something, whether it's a physical place, or just an emotional attachment to someone or something. And reinvention is universal, too. Who doesn't dream of having a do-over in life?
You've had a long, varied and prosperous career. Is there anything else you'd still like to explore in your writing?
I joke about my evil plot for global domination, but sure, I'd like to try my hand at writing a screenplay and seeing my story on a big screen--or even a small screen. I've got a cookbook simmering at the back of my mind, and it would be really cool to write a children's book, too. So many ideas, so few hours....
What can readers expect from you next?
I'm working on next summer's book, set in Savannah, with a protagonist who is a wedding florist. Look for Save the Date in early June! --Kathleen Gerard, blogger at Reading Between the Lines