Ringing Out 2015
At the end of the year, we like to look back on the past few months to see what sold well and what surprised booksellers. It's also a chance to present some titles to purchase now, in case in case your oblique (or overt) hints didn't pan out.
We queried more than 20 bookstores across the country; there was an unsurprising consensus about Patti Smith's M Train, Ta-Nehisi Coates's superb Between the World and Me, H Is for Hawk by Helen Macdonald, Harry Potter and the Sorcerer's Stone, illustrated by Jim Kay, and Randall Munroe's Thing Explainer: Complicated Stuff in Simple Words, all of which flew off the shelves. Gratitude, essays by Oliver Sacks about coming to terms with his own death, sold quite well, as did Elena Ferrante's Neapolitan novels: My Brilliant Friend, The Story of a New Name, Those Who Leave and Those Who Stay, The Story of the Lost Child (warning: they are addictive). Fates and Furies by Lauren Groff was the favorite choice for many (including President Obama).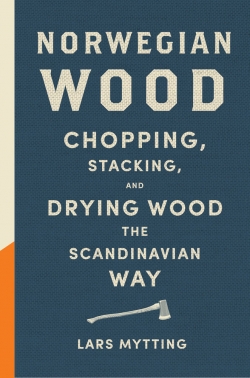 Nonfiction, which for some stores trumped fiction, provided some unexpected bestsellers. Notorious RBG: The Life and Times of Ruth Bader Ginsberg by Irin Carmon and Shana Knizhnik; Mary Beard's S.P.Q.R.: A History of Ancient Rome; The Soul of an Octopus: A Surprising Exploration into the Wonder of Consciousness by Sy Montgomery; and Lars Mytting's Norwegian Wood: Chopping, Stacking, and Drying Wood the Scandinavian Way. A cookbook on multiple lists was The Food Lab by Kenji Lopez-Alt. The beautiful graphic book Thunder & Lightning: Weather Past, Present, Future by Lauren Redniss, and a frank and hilarious memoir, Furiously Happy: A Funny Book About Horrible Things by Jenny Lawson, round out the list.
A few older books continued to be deservedly popular this holiday season: Brooklyn by Colm Tóibín and The Martian by Andy Weir, both movie-driven; and two of our favorites: A Man Called Ove by Fredrik Backman and All the Light We Cannot See by Anthony Doerr. --Marilyn Dahl, editor, Shelf Awareness for Readers