Arts of Living on a Damaged Planet: Ghosts and Monsters of the Anthropocene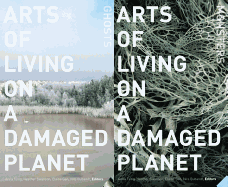 Calling a book "mandatory reading" usually feels hyperbolic, but it's justified in the case of Arts of Living on a Damaged Planet, a collection of essays about humanity, the natural world and what's next for us all.

Written by academics, intellectuals and luminaries of literature, the pieces are deep and wide-ranging, from questions surrounding the time/space continuum to how human activity is killing species at a catastrophic rate. But the point is not to shame or depress the reader; the book's editors want to spur action. They hope that by reorienting how the reader considers herself--down to the very strands of her DNA--she may be willing to help change the fate of the planet. It's a lot of ask of one volume, and Arts of Living on a Damaged Planet delivers admirably. This is a trip with a noble aim: changing how we all think about the world. --Noah Cruickshank, adult engagement manager, the Field Museum, Chicago, Ill.