Holiday Reads
'Tis the season... for reading! Hallmark holiday movies may get all the press this time of year, but 2017 has produced many delightful new books to enjoy with a cup of cocoa or eggnog handy. Some of them may be a little too sugary for anyone but Buddy the Elf, but there are also slightly darker options for those with a less starry-eyed perspective.

Christmas at Little Beach Street Bakery (Morrow, paperback $14.99) by Jenny Colgan continues the lives of the characters from Little Beach Street Bakery, although it can also easily be read as a standalone. Polly, Huckle and the rest of the villagers are sure to gain new fans in this charming story that begins with a "terrible thing" in the spring that has repercussions for everyone as the holidays roll around. But Polly keeps baking, Huckle makes honey and their friends and family will both hinder and help them as they try to figure out how to keep affording their lighthouse home.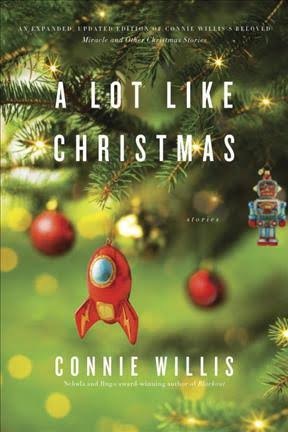 Connie Willis brings a touch of the fantastic to her collection A Lot Like Christmas (Del Rey, paperback $17). From a young "artificial" who longs to escape her robotic life for a chance on the stage, to the snowstorm to end all snowstorms, to the time-traveling appearance of the actual Joseph and Mary in search of an inn, A Lot Like Christmas is a delightful reworking of Willis's earlier Miracle, with five new stories and bonus lists of Willis's favorite Christmas movies and books.

Winter Solstice (Little, Brown, $26) is the fourth entry in Elin Hilderbrand's Winter series. The Quinn family saga continues as the youngest son, Bart, finally returns home from captivity in Afghanistan to join his boisterous family for a traditional New England Christmas; albeit a bittersweet one due to a central character's cancer battle. With her trademark humor and honesty, Hilderbrand deftly explores family drama and tragedy--two aspects of life that invariably end up heightened at the holidays.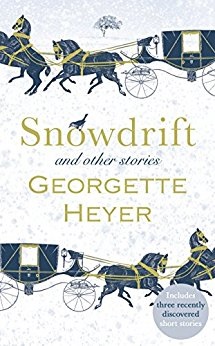 Longtime fans of the late Georgette Heyer will be thrilled to discover a pretty new collection of her short stories. Snowdrift and Other Stories (Sourcebooks Casablanca, paperback $13.99) is a re-release of Pistols for Two, with the exciting addition of three "new" stories--which haven't been in publication for 70-odd years. Several of the stories are set at Christmastime, and all of them feature Heyer's trademark witty repartee in a Regency England setting.

Pride and Prejudice and Mistletoe (St. Martin's Press, $18.99) is a sugary retelling of Austen's perennial favorite. Financial wunderkind Darcy Fitzwilliam, the youngest partner at a New York hedge fund, reluctantly returns home to Pemberley, Ohio, after her mother has a heart attack. There Darcy reunites with her childhood best friend, the flamboyant Bingley Charles, and handsome Luke Bennet--her high school debate nemesis. But is there more to Luke than Darcy ever thought?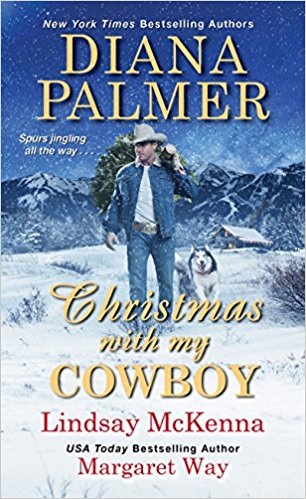 Christmas with My Cowboy (Zebra, paperback $7.99) includes three romantic novellas by perennial favorites Diana Palmer, Lindsay McKenna and Margaret Way that are perfect for fans of finding love, cowboys and Christmas. From snowy Wyoming and Colorado to sunny Australia, three women will discover that a cowboy is what they really want for Christmas.

Lily Thomas's Christmas at Hope Cottage (Bookouture, paperback $7.99) is a sweet and charming story, a bit reminiscent of Sarah Addison's Allen whimsical style, but set in Yorkshire instead of the American South. Emma Halloway comes from a long line of talented cooks--and local rumor has it that the Halloway women's food can change lives. Emma has rejected her family's fantastical abilities, until an accident in London forces her home to convalesce and face her family's history.


Signal Loss (Soho Crime, $26.95) is an excellent thriller by Garry Disher set on Australia's Mornington Peninsula in the sultry weeks leading up to Christmas. Sergeant Ellen Destry and her team are hunting a serial rapist while her boyfriend, Hal Challis, alternates searching for a missing meth addict and investigating two burned corpses found in a Mercedes, while trying to decide what to buy Ellen for Christmas.

The Ghost of Christmas Past (Minotaur, $24.99) by Rhys Bowen stars the indefatigable amateur detective Molly Murphy Sullivan. Molly and her police officer husband Daniel are staying at a Christmas house party hosted by friends of her mother-in-law, who have a fabulous mansion on the Hudson. When Molly learns that the couple had a daughter who disappeared just before Christmas a decade earlier, she can't help investigating, despite Daniel's disapproval. But when the long-lost daughter abruptly appears on the doorstep, Molly and Daniel, both skeptical, work together to solve the mystery of the girl's 10-year absence.
--Jessica Howard, book reviewer