Reading with... Samantha Silva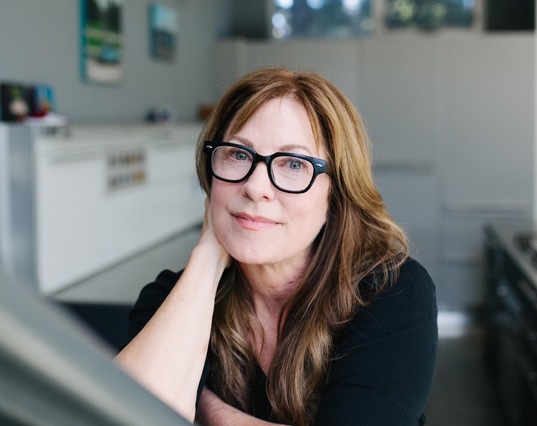 photo: Glenn Landberg
Samantha Silva is an author and screenwriter living in Idaho. Mr. Dickens and His Carol (Flatiron Books) is her debut novel. During her career, she's sold projects to Paramount, Universal, New Line Cinema and TNT. A film adaptation of her short story "The Big Burn" won the 1 Potato Short Screenplay Award at the 2017 Sun Valley Film Festival. Silva will direct the film, her first time at the helm.

On your nightstand now:

The Age of Wonder by Richard Holmes; Virginia Woolf's Moments of Being; Harold Pinter's Betrayal (because I desperately want to write a play); Emily Ruskovich's Idaho; The Collected Letters of Mary Wollstonecraft; and Anthony Doerr's All the Light We Cannot See, just because I can't bear to take it off my nightstand.

Favorite book when you were a child:

Marjorie Flack's Walter the Lazy Mouse, about a mouse whose family moves away and leaves him behind. Being one of five kids, daughter of a peripatetic journalist and a notorious lie-about myself, the book played to my utter terror of being inadvertently forgotten, but maybe also foreshadowed my fascination with the Jungian idea of individuation. Walter takes control of his own journey in the end, and it all turns out okay.

Your top five authors:

I think more in terms of favorite experiences of authors--who I was when I found them--how those books live in my DNA: the way Milan Kundera's The Book of Laughter and Forgetting took my breath away when I read it on an Idaho lake while falling in love with my future husband; the delights of Italo Calvino's Difficult Loves discovered on a train in Italy; struggling through Robert Pinsky's bilingual translation of The Inferno of Dante when I was living in Rome, in my own dark forest (the right way obscured); reading Harper Lee's To Kill a Mockingbird aloud to my kids (in a barely passable Southern accent); and most recently, having my partner read Wallace Stegner's Angle of Repose aloud to me, night after wonderful night.

Book you've faked reading:

Well, Dickens's Martin Chuzzlewit, for starters. I haven't straight out lied about it, but it would be fair for people to assume I'd read it, given that my novel pivots on what an utter flop it was.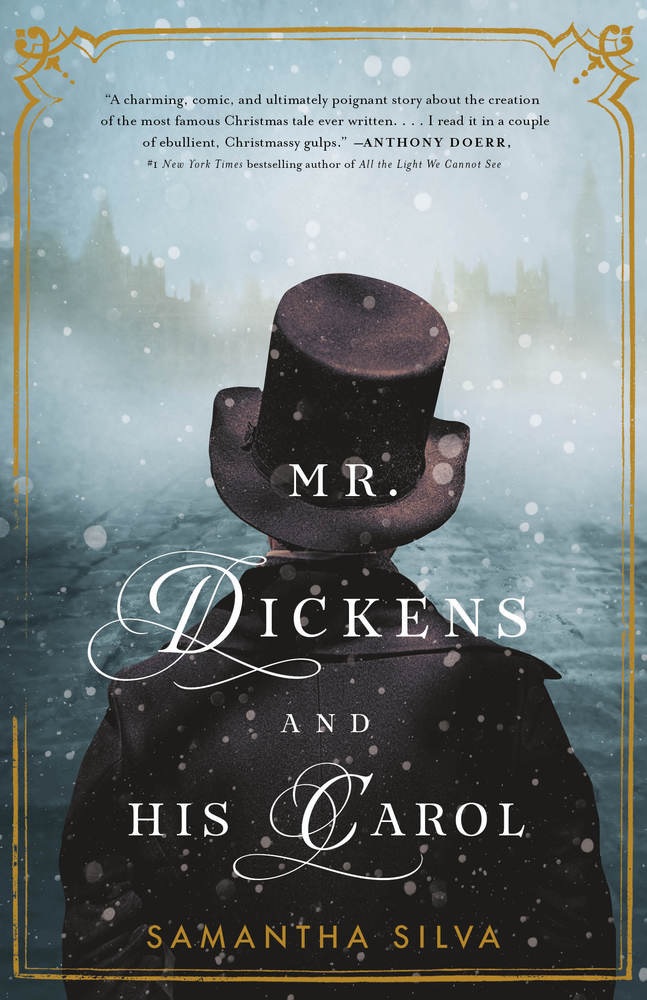 Book you're an evangelist for:

Robert Richardson's Emerson: A Mind on Fire--also a book that changed my life. Being raised by agnostics who were skeptical of organized religion, this page-turner of a biography felt like finding my spiritual home. If the answers to all the great mysteries of the universe--including the mystery of God--are contained in a single leaf, then all those same things exist in each of us. Story, for me, is a way of puzzling that out.

Book you've bought for the cover:

Every book. Sometimes I'll buy a book twice if I see a cover I like better than the first. Money well spent!

Book you hid from your parents:

The Joy of Sex, which I didn't so much hide, as hide that I was sneaking into my parents' room and pulling it out from under their bed to read it, with a mixture of horror and fascination. I was riveted.

Book that changed your life:

The Myth of Sisyphus by Albert Camus, because as a kid I used to lie in the grass and stare into the night sky, trying to grasp infinity, until I had to stop or throw up. Everyone, I imagine, gets that flash that their existence might be meaningless, that we are small in the face of endless time and space. And if so (though I doubt it), the question remains: Can we still be happy?

Favorite line from a book:

"It is not down on any map; true places never are." From Moby-Dick.

Five books you'll never part with:

A signed copy of Harper Lee's To Kill a Mockingbird, which will go some day to my son, Atticus; a first edition of Edna St. Vincent Millay's A Few Figs from Thistles; The Collected Poems of Rupert Brooke (1915) because it feels good in my hand, and I make someone read "The Lover" aloud most Thanksgivings; any of my Dickens books (they have to count as one); and my mother's copy of Irma Rombauer's Joy of Cooking, because it's the most lived-in, dog-eared, food-stained book I own.

Book you most want to read again for the first time:

John Irving's The World According to Garp. When I finished it years ago, I immediately devoured everything he'd ever written. I think I was trying to understand how a writer can do that magic, ineffable, profoundly affecting thing. When I finished Donna Tartt's The Goldfinch, I just wanted to start again at page one. I am bereft when I finish a book I love. It's why I start many more than I finish. I hate finishing.

Piece of writing you reference more than any other, in all aspects of your life:

"Out of Kansas," a 1992 Salman Rushdie essay in the New Yorker about The Wizard of Oz being his very first literary influence. I use The Wizard of Oz a lot to talk about story structure and character arcs, but the revelation that "there's no place like home" was a Hollywood-ization, and that its real theme was a young person discovering that the adults around her are inadequate to the task of saving her--that rang true all the way down. (See above: Walter the Lazy Mouse.)