3 Authors You Don't Want to Miss in June

Next month, three inspiring authors and speakers will be joining us to discuss their latest work. You don't want to miss their visits to Seattle.
Temple Grandin
June 1 at 7pm
World-renowned autism spokesperson, inventor, and professor, Temple Grandin, joins us for a discussion of her book for kids, Calling All Minds.
When Grandin was young, she was bullied for being different. As an adult, her differences were a key to her success. Today, half the cattle in the US go through facilities she designed. An Emmy-winning HBO movie was made about her life. Her new book encourages kids to think differently with exciting projects and stories that encourage them to create, thinker, and invent.
Watch her TED talk here.
Michael Eric Dyson
June 13 at 7pm
"Everybody who speaks after Michael Eric Dyson pales in comparison."
-Barack Obama
New York Times best-selling author, sociology professor, and one of America's premier public intellectuals, Michael Eric Dyson, joins us for a discussion of his new book, What Truth Sounds Like, in conversation with political analyst Angela Rye. It's the story of a life-altering meeting between Robert Kennedy, James Baldwin, and activist Jerome Smith in 1963 that fundamentally transformed Kennedy's thinking.
Roxane Gay
June 21 at 7pm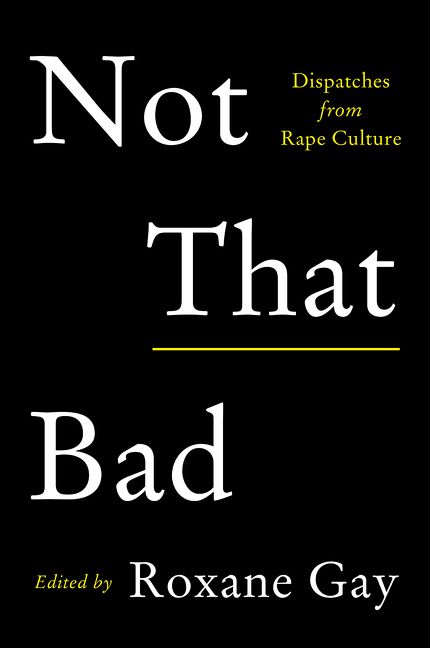 Cultural critic and New York Times best-selling author of Bad Feminist and Hunger, Roxane Gay, shares a thought-provoking anthology, Not That Bad: Dispatches from Rape Culture. This candid collection of essays from writers, performers (including actors Ally Sheedy and Gabrielle Union), and critics examines the culture we live in and challenges us to create a better one. "Not that bad" is not good enough.
See her TED talk here.
Keep up with these and other University Book Store events by visiting our events website or signing up for our e-newsletter today!