Rediscover: Mary Higgins Clark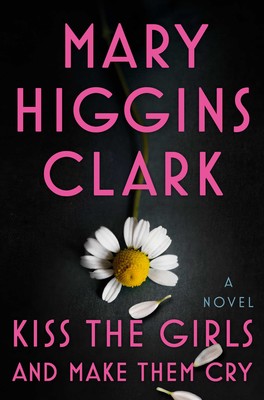 "Queen of Suspense" Mary Higgins Clark died on Friday at age 92. In a career that lasted 45 years, she wrote 56 books, all bestsellers. They were mostly suspense novels, some written with her daughter Carol Higgins Clark and others with crime novelist Alafair Burke in the Under Suspicion series. She also published a memoir, Kitchen Privileges, and several children's books. More than 100 million copies of her books are in print in the U.S. alone. Clark acknowledged having a formula. Speaking with CNBC, she said once, "In my case, it's always a woman, a young woman. Smart, intelligent, and something happens. She's not on the wrong side of town at 4 in the morning. She's living her life and something crosses it. And by her own intelligence, she works her way out of it."
Clark's lifelong dream was to be a published writer, and after being widowed at age 37 with five children, she wrote at her kitchen table each morning before commuting into New York City for her job. Her writing career started in 1975, when she was nearly 50 and published Where Are the Children?. Among her best-known books are A Stranger Is Watching; The Cradle Will Fall; Loves Music, Loves to Dance; Let Me Call You Sweetheart; and Daddy's Gone A Hunting. Her most recent book, Kiss the Girls and Make Them Cry, appeared last November (Simon & Schuster, $26.99, 9781501171703). Last month, Shelf Awareness published a Reading With... column with her.