The God Child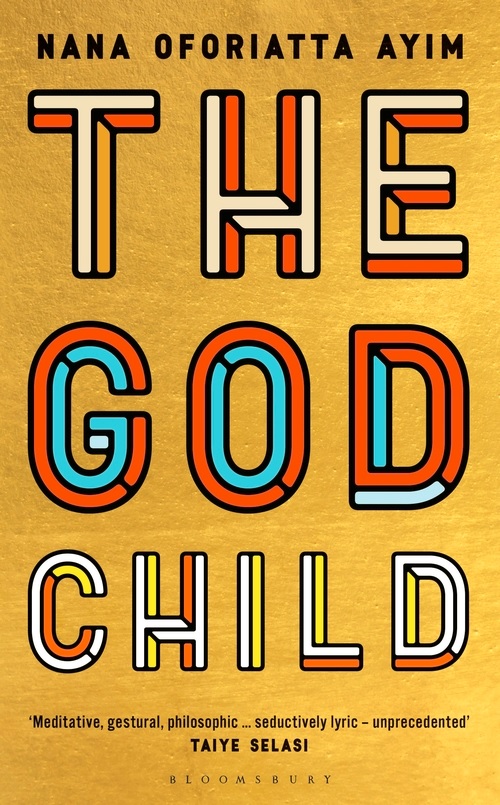 Already an internationally recognized, award-winning art historian and filmmaker, Nana Oforiatta Ayim makes her literary debut with The God Child, a compelling and ambitious novel. It is a dynamic exploration of young Maya's shifting, peripatetic coming-of-age--from her Ghanaian origins and through multiple back-and-forth crossings between Germany and England, with returns to her homeland.
As a rare African immigrant living in a homogeneous unnamed German city in the 1980s, Maya is repeatedly warned by her parents: "You must always be better than them in everything you do, otherwise they will think you are lower." She's the "immaculately groomed" daughter of a respected doctor and his ostentatiously shopaholic, gregariously gorgeous wife, but her German fluency still surprises the locals.
Maya's detached, othered existence finds reprieve when her mother's godchild--her cousin Kojo--arrives from Ghana to become Maya's brother, bringing with him secrets and divulgences about their extended--and extensive--royal heritage. Stability proves brief as her immediate family implodes when her father leaves, and her mother moves both children briefly to England, at least until circumstances return them each to separate German boarding schools. Eventual adulthood brings further distancing: Maya retreats to London; Maya's mother and Kojo resettle permanently in Ghana.
Through Maya's disjointed experiences of wandering-searching-leaving-returning, Oforiatta Ayim adroitly navigates the lasting consequences of family dysfunction (instability), immigration (to be less than), colonial legacy (erasure), and political upheaval (indiscriminate destruction). Part parable, part history, part warning, The God Child is a resonant, intimate drama of family gone awry across a shrinking global stage. --Terry Hong, Smithsonian BookDragon