In Pursuit of Disobedient Women: A Memoir of Love, Rebellion, and Family, Far Away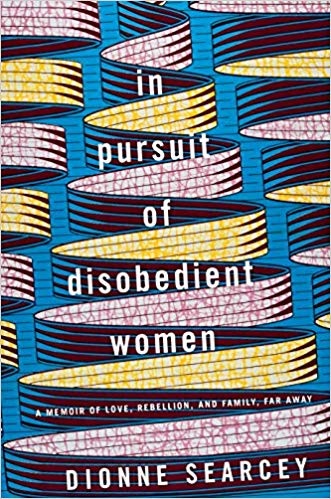 When reporter Dionne Searcey's husband suggests a move to the suburbs, she turns to her employer for an alternative plan, and the New York Times doesn't fail her. She's offered the position of West Africa bureau chief, and the paper's publisher, Arthur Sulzberger, gives her some cryptic parting words: "If you come to a bridge too far... don't take it."
Soon Searcey, her husband and their three children are in Dakar, where her absorbing memoir, In Pursuit of Disobedient Women, picks up speed and depth. With her family ensconced in a security-guarded house and her children enrolled in a walled-off international school, Searcey is immediately plunged into the story of the Nigerian extremists Boko Haram and their infamous kidnapping of more than 250 schoolgirls in 2014. Two years later, the girls are still held prisoner in an unknown spot while remaining in the forefront of the world's attention.
Unable to find these captives, Searcey unearths the stories of the girls who escaped Boko Haram, who watched their families die and managed to avoid becoming suicide bombers. While she struggles to bring these accounts into print, she realizes her marriage is imperiled and wonders if perhaps she may have reached that "bridge too far."
With the clear and detailed narrative voice of a skilled journalist, Searcey tells how she balanced a life of dangerous assignments with the hazards of domestic turmoil, casting a bright spotlight upon countries her readers may seldom think about along with trouble spots that many women will recognize. --Janet Brown, author and former bookseller