Rediscover: Asterix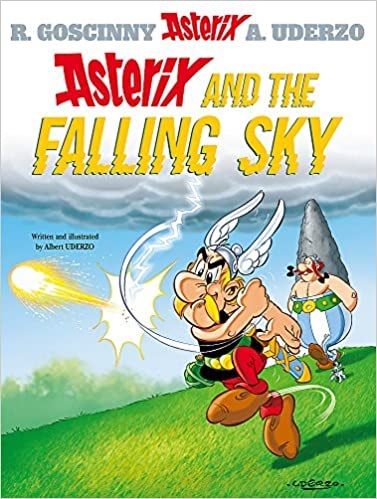 Albert Uderzo, co-creator and illustrator of the Asterix comic book series, about a warrior named Asterix in Roman-occupied Gaul, died on Tuesday at age 92. In the series, Asterix, his best friend and his dog outwit Roman legionnaires and go on adventures around the ancient world. Uderzo created Asterix in 1959 with writer René Goscinny, and the pair worked on the series together until Goscinny's death in 1977. From then until 2009, Uderzo wrote and illustrated the comics himself, before retiring and selling the rights to Hachette. Over the decades, the series has sold more than 370 million copies around the world and inspired 11 films and even an Asterix theme park.
Cressida Cowell, author and illustrator of
How to Train Your Dragon
, said: "I loved Asterix as a child, and his style was absolutely iconic.... Children come to reading in a lot of different ways, with comics and graphic novels being hugely important for a lot of kids. Asterix has taught generations of children around the world to love reading." There are currently 38 Asterix books, the most recent of which was published in November 2019. The final volume authored by Uderzo is
Asterix and the Falling Sky
(Orion, $10.95, 9780752875484).